Nov 12 - Six New Plays To Be Performed At Bayside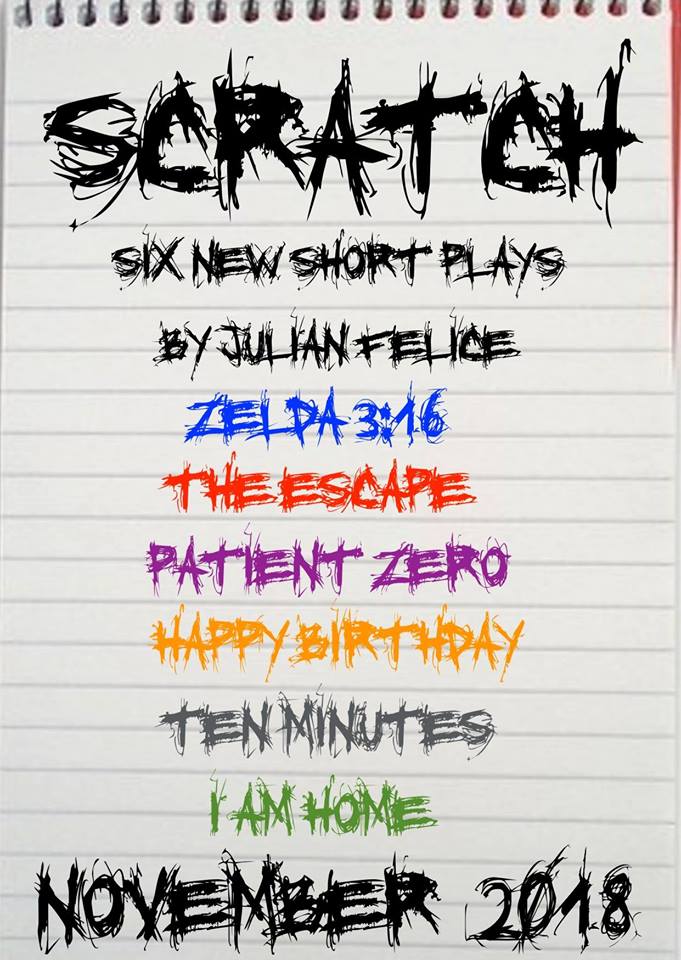 Dramatis Personae will later on this month be presenting two evenings of new theatre writing at Bayside Drama Studio. Scratch will feature six short plays by Gibraltarian playwright Julian Felice, with each play directed by a guest director. The team is composed of many of Gibraltar's leading theatre practitioners, working together in an event that, it is believed, is the first of its kind.
The six plays are written in different styles and explore a range of issues. Zelda 3:16 examines difficult questions about religion and faith, looking at how a modern society would respond to a possible Second Coming of Jesus Christ. The Escape looks at the role of technology and its potential dangers in helping us to escape our responsibilities in the real world, while Patient Zero confrontationally entraps the audience in the midst of a dangerous epidemic. I Am Home describes a walk through a changing Main Street, and Ten Minutes takes an Absurdist look at two characters trying to make the most of their short lives on stage. The event also features Happy Birthday, a play set in a dystopian future where privilege is granted purely on when one's birthday is. This was recently selected by the professional Saw It Here First Productions to be performed at Theatro Technis in London next March.
The impressive cast and creative team features 7 Best Play, 6 Best Original Play, 5 Best Director and 8 acting award winners at the Gibraltar Drama Festival, and includes Christian Santos, Daniel Strain-Webber, Tim Seed, Erica McGrail, Geri Cummings, Dulcie Edwards, Sylvana Felice, Richard Gosnay, Frankie Hatton, Kai Nemes, Elainne Perez, Laura Seed and Kim Soiza, as well as Julian himself, who performs in each of the plays.
Performances take place on the 21st and 22nd of November, starting at 20:00. Tickets are only available at the door, but can be reserved on the event's Facebook page or by contacting 'Julian Felice – Playwright' on Facebook.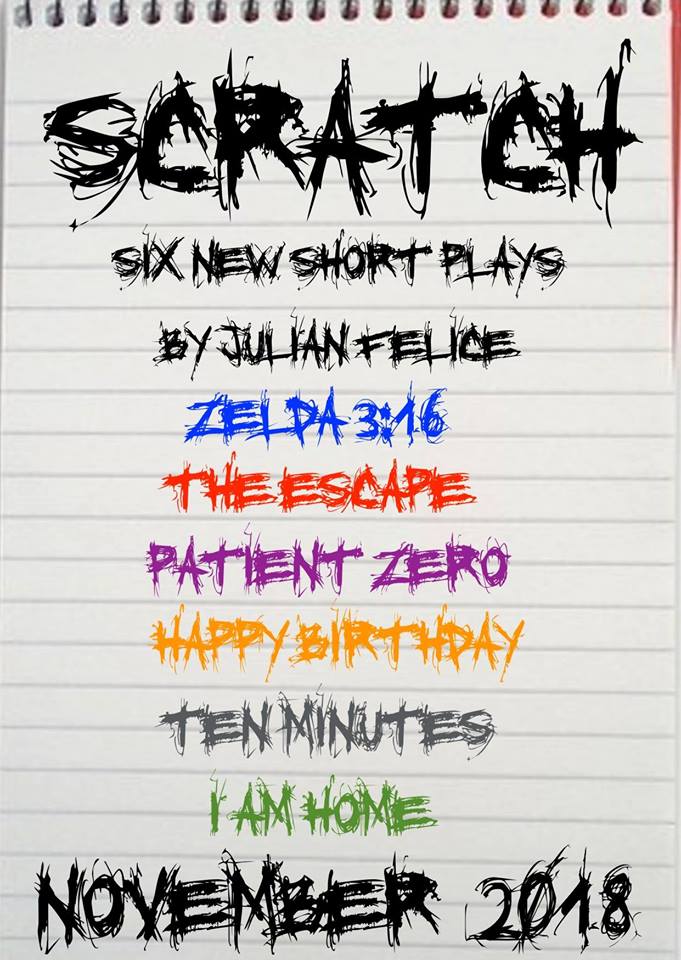 {fcomment}