Apr 23 - Fourth Felice Play To Be Published In The U.S.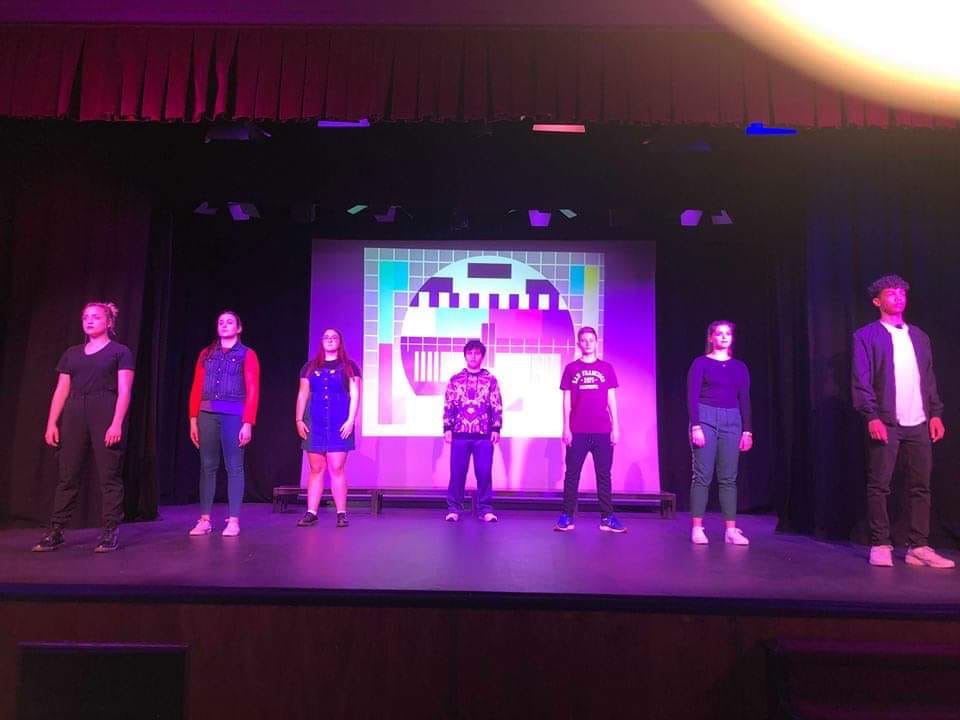 PopStar, a play by Gibraltarian playwright Julian Felice, is to be published in the United States. This will mark the fourth of Julian's plays to be published by Eldridge Plays, which specialises in supplying plays to schools and youth drama groups, joining his previous works Mary Jane of Whitechapel, Challenger: To Touch the Face of God and The Amazing Angel-Man. The play will now be available on the company's website and catalogue, and will be marketed across the USA in conventions.
PopStar, which won Julian's fifth Best Original Play award at last month's Gibraltar Drama Festival, is set in the final stages of a TV talent show. The darkly humourous play jumps from the live broadcast to behind the scenes, where the audience is witness to the cynical manipulations of the show's presenter Jools, who is trying to get the audience to vote for his particular favourite. However, Jools' plans do not go his way, and the pressure starts to pile up under the harshest of spotlights, leading to a startling twist. PopStar was first performed by Bayside & Westside Drama Group at the Drama Festival, where it also won awards for Best Technical Production and Best Supporting Actress.
Julian's plays have continued to attract significant interest in the United States, with seventeen productions of his plays performed across eleven different states. A recent production of The Amazing Angel-Man – staged by Tintic High School in Utah – reached the finals of the state's drama competition, finishing in fourth position, the school's best ever result in over thirty years of taking part. A performance of Challenger: To Touch the Face of God will also be taking place this week in Texas, the fifth production of one of Julian's plays in the state. Additionally, two short plays were also recently performed by professional theatre companies in London.
A local launch of PopStar will be held shortly, but, in the meantime, copies of the play can be obtained directly from Eldridge Plays on www.histage.com.