Feb 14 New Website For The 2013 International Jazz Festival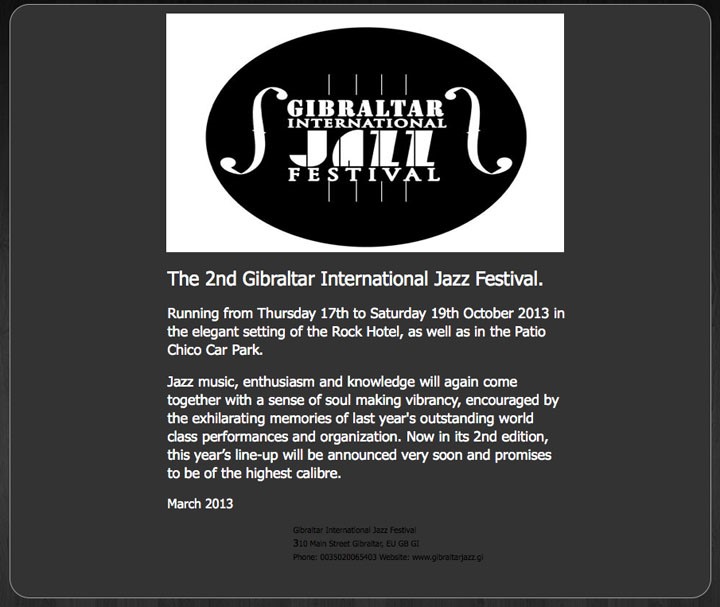 Gibraltar's second International Jazz Festival has a new website which is now up-and-running.
Naturally, the website carries all the obvious information such as the festival dates (17 – 19 October), the venues (the Rock Hotel's Khaima Marquee and the Patio Chico car park) and the line-ups of solo artistes and bands. This line-up will be updated throughout the summer.
The new website uses all the latest technology to carry video clips and audio from the 2012 festival and it can be viewed instantly on a wide range of IT systems without the need to download any additional software.
There will be a poster design competition in the run-up to the Festival. The International Jazz Festival website can be found at www.gibraltarjazz.gi
'I encourage everyone to log into the new website to have a feel of what this year's Jazz Festival will bring,' said Minister for Culture, the Hon Steven Linares.