Sep 09 - Jazz Festival Tickets On Sale As From Wednesday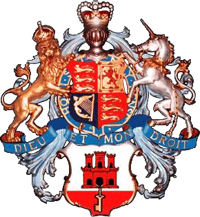 Tickets for the Gibraltar Jazz Festival (17 – 19 October), sponsored jointly by Gibtelecom and the Ministry of Culture, will go on sale on Wednesday of this week at 1430. The only outlet selling tickets in Gibraltar will be Music Corner on Main St. A limited number will also be sold online via Ticketmaster and Eventbrite.
Details of tickets are as follows:
Thursday 17th October: George Posso Trio & Friends, Juan Galiardo Quartet with Special Guest Arturo Serra on Vibraphone and the Elie Massias band (Doors open 19.00/Starts at 20.00). Seats - £20 each.
Friday 18th October: £20 Kirsty Almeida & The Troubadours and the Dan Moretti Band (Doors open at 19.00/Starts at 20.00) Seats – £20 each.
Saturday 19th October: Jools Holland and his Rhythm & Blues Orchestra featuring Gilson Lavis with Special Guest Star Melanie C and guest vocalist Ruby Turner & Louise Marshall. (Doors open 20.00/Starts at 21.00). VIP Seats £80. Other Seats £50 each.
Season ticket: Valid for all three nights at £80.00. More information is available on the website www.gibraltarjazz.gi