Jul 25 - The Sunset Festival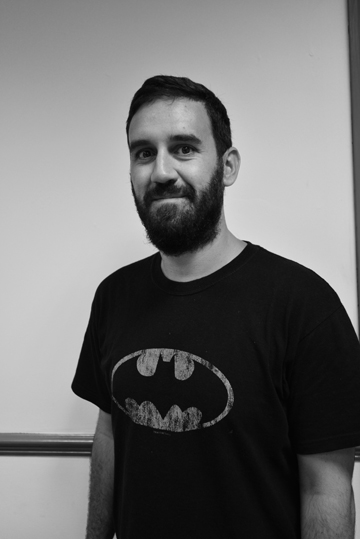 By YGTV's Music Editor
YGTV get contacted regularly to cover, review, promote local events and concerts and we do our very best to do just that. It should come as no surprise that we have tried to interview the organisers of the Sunset Festival, but unfortunately at the time of going to 'print' the planned interview had been cancelled and over 48 hours later we are still waiting to re-schedule. We had been told that emails requesting an interview had been sent to us many weeks ago but we have absolutely no record of that. I was then told that evidence would be provided, but none has. Therefore, due to the lack of co-operation we are left to wonder, much like the general public, what is actually happening with this festival.
Now, before I get started on the reasons why I am writing this article let me say that I want EVERY concert, festival, event of ANY kind to be a success in Gibraltar. I have been hoping for the diversity that we are now witnessing for well over a decade and I know that with success comes more and with failure, well, less. So, before any one starts with the 'You have an agenda' rubbish, please acknowledge that I am writing what is to come based on fact and not on fiction. None of the following answers speculation and none of it is meant to deter people from attempting to do these kind of promotions in the future. Its intention is to highlight what I believe to be bad planning, marketing and if you got through the first paragraph, a bad relationship with the press.
Here is what we do know. Unlike most events of this type where you have the 'Early Bird' promotion and punters can buy a ticket for a reduced price several weeks before the date it is the reverse in the case of the Sunset Festival. Prices were £35 but have since dropped to £30 and on Wednesday there was a further reduction if you picked up a flyer at the Piazza. Now, I've been to a huge number of festivals and concerts around the world and have never seen this before. You usually end up paying a fair bit more than the standard price as the date edges closer due to demand. If prices are falling does this mean the demand for this event is simply not there? The international acts are well known across the border and I don't doubt their popularity but a recession in Spain, especially nearby, should be an indication that the average Joe simply does not have the money to spend.
YGTV could have provided the festival with plenty of publicity. This event was promoted as being at a 5,000 capacity venue. The 'MUGA' has been used quite a lot in the past couple of years and I've been told during that time the capacity is approximately 3,700. They might have extra access to areas that previous concerts weren't given but generally the same space is provided due to fire escapes, toilets and people per square metre. I had wanted to ask about this in person but haven't been given the chance.
Speculation and rumours are rife in Gibraltar and Chinese whispers are like an everyday event. Just last night I was told a local band had pulled out of the event but once again, it was a rumour. With this festival speculation and rumours have been flooding to me like pigs to mud. I don't have the answers to the questions that have been sent to me by members of the public so I won't speculate on the answers, but I will put the questions up here to see if we get a response. How has the festival been funded? Why have ticket prices been reduced? Has the Government provided any grants or funding to pay for artists?
Concerns aside, the relationship they have had with the local artists has been reported as very good, a refreshing change from some of the dodgier, seedier promoters we've seen in the past. Here's to hoping the crowds get there early and give Jetstream, This Side Up and Hollie April the support they deserve.