Sep 25 - Exclusive Interview with Mark Byrne of The Five Hundred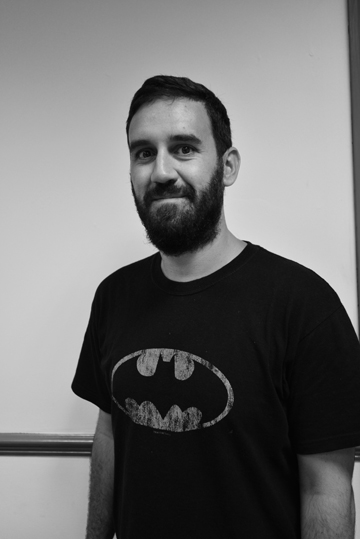 By YGTV's Music Editor, James Culatto
The announcement was made a few days back that DAOR was now The Five Hundred. Changing your name is always a big move for a band, I suppose more so for a band that has been working towards a common goal for several years. What was the thinking behind the change of name?


Daor started around eight/nine years ago in a dingy terraced house in one of the, shall we say, less desirable neighbourhoods in the city of Nottingham. Since we started on that road we've been through three different vocalists, changed guitarist, and changed and rehashed our "sound" at least four or five times. We started out as heavily prog-influenced metal band (think early Tool or Porcupine Tree, with the occasional gruff vocals), then went to just balls out more technical thrash/ death metal with no clean vocals, and now all the way back to something groovier, riffy and I guess more accessible.
It got to the point where we looked at each other and said, "this isn't DAOR anymore". That name belonged to a different band… to a bunch of guys that were 10 years younger and sounded totally different. When John Eley joined us on vocals two years ago we started something completely new. It made us sound like a new band. Daor just didn't make sense anymore, so we decided to hit the reset button and start from scratch.
John Eley is one of those rare vocal talents. A singer that oozes versatility and has some serious charisma on stage. Do you think this new name will also allow him to stamp his authority on your sound?
Yes totally, John was a big part of the change. He didn't want to front DAOR. He wasn't stepping into anyone's shoes but rather starting something completely new. We threw out two albums worth of music and started writing stuff we'd never done before
Also, John is talented enough to sing for any band. He was only going to come into this to start something new and unique. We had to get rid of the dead weight that was DAOR. I guess we had to "sell the concept" to him to get him on board
I'm sure you have some 'hardcore' fans, those that have been loyal to you guys since the beginning. How have they taken to the 'change'?
Generally pretty good. There were a few that seemed a bit disgruntled. But the way I see it, they started following us cos we made good music, not because of some dumb name. They'll get used to it, or maybe they won't. We are happy that we are at our peak and writing the best music we have. Some might fall off the wagon, some might jump on board, that's the way it goes!
I really enjoyed the new video, cool song, plenty of groove in it and of course those 'tech' moments for the air guitarists. You must be looking forward to performing the material live and firmly establishing the new name in the UK.
Yes definitely. The plan for the next few months is to gig as much as possible. The songs lend themselves better to a hot and sweaty live show. There's a lot more energy to it and we'll have a lot more fun on stage. So, a couple of short tours should be coming up soon, then we are in the studio to record the album. The most fun part of being in a band is jumping around on the stage so that's where we want to be.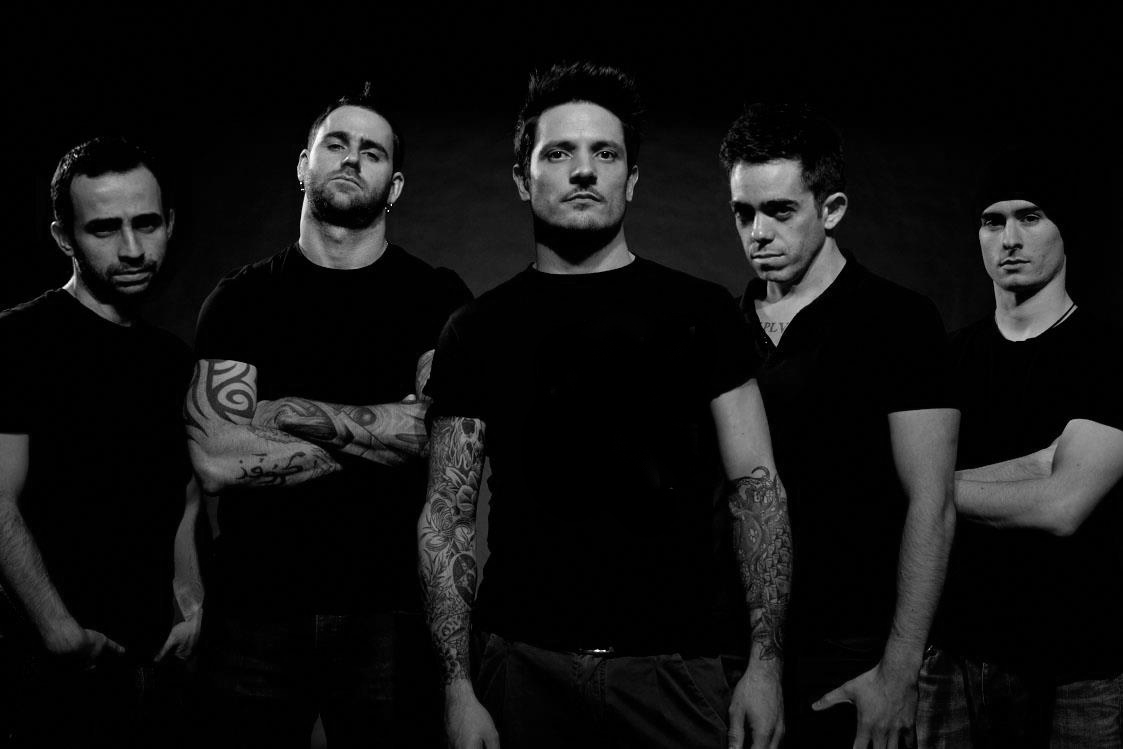 Sounds good! When looking at a possible tour, do you have any bands in mind that you want to do them with or are you going to revisit venues that have been good to you in the past and reconnect with the friends and fans you made there?
This time around we are working with a booking agent. Booking shows, working with promoters, liaising with other bands for the back line, sorting out logistics and of course making sure you get paid, just takes up so much time. That time is better spent with a guitar in your hands, the way I see it, so we were happy to put our hands in our pockets and pay someone who's probably better and doing all of that than us and has better connections anyway! We'll still get the odd gig here and there with bands promoters or venues we've worked with before. In the past we just spent so much time doing all of the crap that comes with booking shows. It's soul destroying!
That's part of the battle isn't it, getting those gigs and performing in front of the right crowds. Now that you have this direction with a new sense of purpose it must be exciting to think about where the band can go over the forthcoming months? 
Yes, totally part of the battle. There's nothing better than being on stage. All of the hours, days and weeks you spend refining your craft, and then you have 30 minutes to an hour to show people what you have. There's nothing better. By the end of each show we come off stage drenched, feeling sick, nauseous and completely spent, but with that rush and euphoria that only live music can give you. We are so excited to be doing that again. 
Mark, the question people keep asking, and you know it will continue: when are you going to perform in Gibraltar?
Ha! Very, very soon I hope. We talk about it all the time. We need to come back and play. It's been over 10 years since we last did, and that just isn't good enough! It won't be cheap to get all our stuff over there! But when we do it'll be worth it I'm sure. Great things are happening in Gib with live music at the moment. A few years ago events like the GMF were unthinkable. We would all complain "we need more big bands!!" Now the debate has moved to "we want more big rock bands!" Which is just awesome. And of course, there's so much home grown talent coming through.
Finally Mark, I think it's fair to say that being a musician is tough. You've been a guitarist for what, 15 years? How do you find the drive and determination to constantly improve and express yourself musically? Is there anything you pass on to younger guitarists that might be reading this?
In the words of Charles Bukowski, "Find what you love, and let it kill you. Let it claw into your back and never leave, consuming your every thought". Surround yourself with people who are better musicians than you! Never stop learning. Learn from them. In Paul Doughty we found a virtuoso that is not only way better than me, it is pretty safe to say that I will never reach his level. Every time he writes a new song I think to myself "F**k. How the hell am I going to learn how to play that?!" He constantly raises the bar for the rest of us, and we all improve as individual musicians and as a band because of it. If you can find people like that to be around and let them inspire you, that's half the battle.
You can find The Five Hundred here! https://www.facebook.com/wearethe500
Check out their latest demo on YouTube.