May 21 - Gibraltar Music Fever - Somehow They Booked KOL!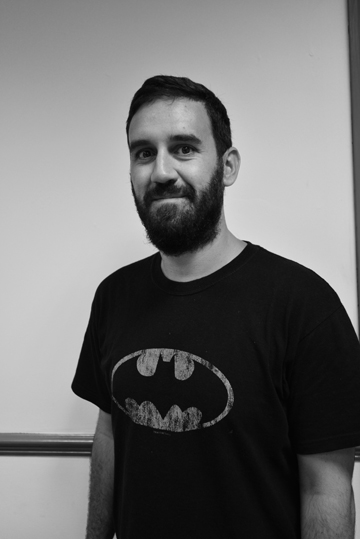 By YGTV's Music Editor
I must've been completely out of the loop as the announcement that Kings of Leon were due to headline this year's Gibraltar Music Festival caught me by surprise and yet others were throwing round the "I told you so" line with very smug faces. The rumour mill had been rife and sure KOL had been mentioned but I never thought or for that matter believed that one of the biggest rock bands of the past decade would ever be coming to our iconic Rock and headlining what has undoubtedly become the biggest festival in this part of the World.
All that being said, if the GMF wasn't on the radar of artists from across the pond, it is now. The announcement of KOL has taken the possibilities for next year to a new level. If you have your doubts, here they are headlining arguably the biggest rock festival in Europe. 
Let's leave 2016 alone for a minute and concentrate on what else we know about 2015. Duran Duran come as no surprise. They were mentioned countless times last year as a legacy act and in the back of my mind I don't feel they were meant to be headliners but with Sam Smith having to drop out due to surgery, perhaps they were pushed up the bill. Still, when it comes to artists that once ruled the World, Duran Duran have sold over 120 million records and need no introduction. Lawson, who were a big hit two years ago will be welcomed back with open arms no doubt and Tom Odell could be the guy to fit the songwriter role especially after his Ivor Novello Award. 
Estopa and Third World appear to complement each other. In fact, when I heard that Estopa could be announced I expected a Reggae artist to also be included, on the same day and stage. It makes complete sense as the two genres, in a way, go hand in hand. As for Rae Morris and The Feeling they fit right in with what we've had in the past and they will have their fans locally but they both sound a lot like other artists coming out the UK in previous years. 
On to the local artists. Tim Garcia earned his spot by winning the Singer/Songwriter competition at the Rock on the Rock Club not too long ago and he's been very shrewd in acquiring the services of veterans Afterhours. Tim's got a very good voice and with Afterhours stepping in as his back up band we'll get to see some great musicianship and harmonies accompanying Tim's original compositions. I'm super chuffed for Strange Brew who seem to get consistently over looked for these kind of things and tend to only get called for the bike rallies. These guys are basically the best blues band in the area and so I'm expecting them to win over a lot of new fans on the day. There's not much one can say about Reach that hasn't already been said, they made a huge comeback a couple of years ago and it was only a matter of time before they were given a slot at the GMF. I'd like to see them on the main stage but looking at the way things are lining up I'm of the opinion they would be better suited on the Radio Gibraltar Stage just before Third World. 
Then there's Paddy. Trust the local Irish poet to win the hearts and minds of many a Gibraltarian. He's not been here long and he won't be staying here many days after the GMF but Paddy Taylor has accumulated a fan base seemingly over night. I know he's delighted to be on the bill and they really do need to find the right slot for this guy because if you haven't heard him already, you need to! 
So, we've been told there will be up to 50 acts at the Gibraltar Music Festival and we already have in my mind one of the biggest and best live acts in the World with Kings of Leon. Rumours are flying around with names like Blondie, Florence and the Machine, Ellie Goulding, Sting and even Phil Collins on many people's lips and I think a couple of them are massive possibilities. Time will tell and maybe I'll get my wish with Royal Blood making an appearance a year after I wrote about how much I wanted to see them here.