Jun 08 - Five Reasons Why The Local Scene Is Good!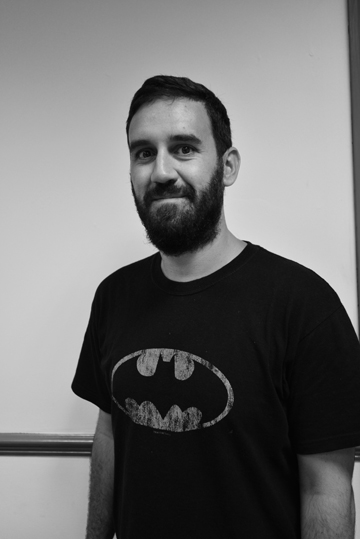 By YGTV's Music Editor
1. The Clones Were Killed Off!
Now more than ever, local bands are writing their own material. It's been a long time coming! Several years back it was a case of deciding if you wanted to hear 'Yellow' in Casemates or Ocean Village. Now, I reckon about 50% of gigging bands/artists play at least one original song whereas it was previously about 20%.
2. Tribute Bands Are Nostalgic And Kinda Cool
I've said many times, and still stand by my opinion that cover bands should play bars, weddings and bar-mitzvahs. Tribute bands on the other hand have an element of nostalgia that can attract even the most hardened of critics. If done properly, a tribute band is a good night out.
3. Young Blood
It's been a pleasure seeing some of the younger acts coming through. They've brought a refreshing taste to the scene and they are mostly doing originals! I think there's a serious lack of musicians in their mid 20's but the new generation looks strong.
4. The Rock on the Rock Club
This is obvious and although a few would rejoice in seeing it shut down it is because of the many that it is still going strong. Providing a place for bands to rehearse and gig, the club is basically responsible for nurturing so much of the talent you get to see all over Gibraltar.
5. The Gibraltar Music Festival
I'm 33 and, quite honestly, I don't think kids have it good for everything nowadays but the GMF is ridiculous. We've gone from having Elton John and Santana about 20 years apart to being spoiled rotten every year. Some will complain, but maybe they do that when their salad tastes too much like lettuce and tomato.
Five Reasons Why The Local Scene Sucks
1. Metal is Dead!
It is! It's gone. At the blink of an eyelid it vanished without even a farewell party. I don't know where it's gone or if it will return but the Metal scene in Gibraltar, in my opinion looks dead and buried. It was fun while it lasted.
2. Bands On Hiatus!
Some bands just stopped or haven't found their way back to the stage in far too long. The return of 'The Return of the Punk Zombies' couldn't come soon enough, and how's about HeadSET, Squalor Victoria, Paragon, Orange Peel and WeCanDivideByZero?
3. Bars Suck
Its cool that some venues are bringing in tribute bands, I like them (as stated above) but how about giving two or three original bands a slot on a Friday and make an event of it, you know, like bars used to do in the old days? Bars in general are crap for live music now.
4. Getting Paid With 'Exposure'
"Oh, we can't pay you but imagine the exposure you'll get from doing this." This line is getting boring. Stop using it on musicians and other artists. Gibraltar is so small you get about the same exposure by posting a status on social media than by doing a gig. Pay musicians, they put years of their lives, books of their emotions and life savings into what they do. If you're not going to, put on your ipod.
5. Music Doesn't Matter To The Media
Aside from David Diaz who is doing a stellar job with his two projects there is no one that I would call a specialist in local music. I wouldn't call myself an authoritative figure cos I sing in a band, therefore I'm biased. I guess not many people are that passionate about music any more.