Jun 25 - The Smell Of Sweat Is In The Air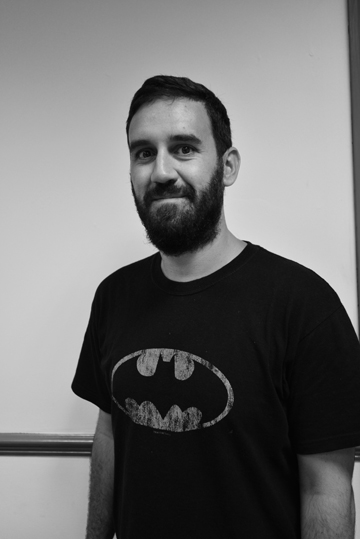 By YGTV's Music Editor – James Culatto
We've all been waiting for summer to arrive and now that it is here we've got the first of many excellent Rock concerts to enjoy over the next few months. That being said, this weekend's "Hard N' Heavy" (hosted by the Rock on the Rock Club) is not so much a concert but rather a celebration. After 10 years at the top of the local musical food chain the ROTR has amassed an impressive, loyal following of music lovers intent on enjoying live acts and musicians from around the world.
Let me put things into context. ROTR not only hosts local bands but for a decade has seen bands from Portugal, Spain, Finland, France, UK, Morocco and Sweden grace its stage. Almost every Friday and Saturday during that time has seen a live performance of sorts and if you take all into consideration you could calculate that, potentially, over a hundred thousand people have walked through its double doors and experienced the best live music venue south of Granada.
Now, after 10 monumental years, Allan and Gina Alman have done the unthinkable and brought over one of the original 'New Wave of English Metal' acts, SAXON. These guys are not garner legendary status but they often perform in front of over 50,000 fans in festivals around Europe. They have sold over 15 million albums worldwide and influenced bands such as Metallica, Motley Crue, Pantera, Skid Row and Megadeth. So, yeah, these "Legends" are headlining a concert here in Gibraltar, ridiculous I know!
Flying in from Wales are SKINDRED. Often dubbed as one of the 'Best Live Bands in Europe', these guys are going to blow the crowd away. I've heard so many positive stories about them and their live gigs that I personally cannot wait to see them and frontman Benji Webbe getting the crowd jumping!
The ROTR has a family feeling and so from across the border are both OVERDRY and THE TRAGIC COMPANY, both of whom have played at the club over the past several years. OVERDRY are, to my ears, a mix of Sepultura and Pantera but don't be put off by labels if that sounds too heavy for you as their live performances are well known by the club regulars and you'll be converted. THE TRAGIC COMPANY have an element of the alternative to them. Band leader, Juanma is a talented songwriter and if you're into Foo Fighters you'll be purchasing their album online come Sunday morning.

Local acts, of which there are five, are relishing the chance to share the stage with the aforementioned SAXON and SKINDRED but, most importantly, the ones I have spoken to are excited about the opportunity to play to a larger crowd and enjoy the day out. Here's a quick low down on who they are.
ANGELWINGS are fronted by the sole female musician of the day, Divi Cano and they describe themselves as Symphonic Metal. So, if you've got Nightwish on your playlist you really need to check these guys out!
MIDRIFF have the classic rock vibe going on and despite being the youngest band on the day they already have enough gigs under their belt to display a mature attitude and will no doubt have any of you oldies reminiscing the years gone by. It's also refreshing to see a teenage band playing this style of music!
Talking about maturity, SOUL WITHIN have been a part of the local woodwork for what feels like an eternity. Sean Baglietto has, in my eyes, one of the most unappreciated voices in Gibraltar and I really hope SOUL WITHIN attract some new fans because if you're going for SAXON you could leave a SW fan!
DEAD CITY RADIO are fronted by yours truly and I won't toot our own horn but I hope many of you get down to the gig nice and early to listen to our set as we've been hard at work! If you enjoy riff based rock, big solos and massive choruses… you know where to find us.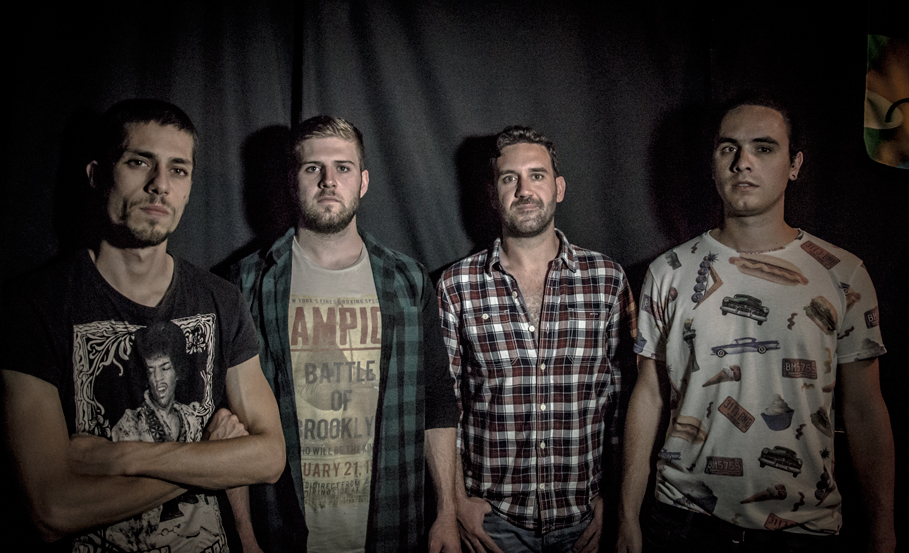 No 10th Anniversary concert would be complete without the boss himself, Allan Alman, performing. His band COME IN LEON will be delivering something very different. I heard them recently in rehearsals and they've got some serious elements of Prog and Funk in their sound which I know will appeal to many. I saw Allan perform on a big stage once or twice and if things are set up appropriately he will be swinging from the ceiling!
So, bring on the heat, the sweat and possibly the aches this Saturday! For those of you that haven't got tickets yet… get on it!!! Doors open at midday and the show stops at midnight up at the Retrenchment Block at Lathbury Barracks.
Check out the event's Facebook page: https://www.facebook.com/events/531488683655552/