May 16 Convent Model to be Unveiled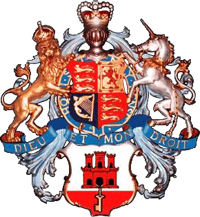 In conjunction with the celebration of International Museums' Day on the 18th May, there will be an unveiling of a model of the Convent, by Mayor Julio Alcantara, at the Gibraltar Museum.
The piece was commissioned by former Mayor, Soloman Levy and Panorama Editor, Joe Garcia, as a gift to former Governor and friend of Gibraltar, Sir William Jackson. The model was made by the late Charles Anes who built the entire façade out of marble. Sir William bequeathed the model to the people of Gibraltar, in his will.
The Convent, which is now the present-day Governor's residence, was once a Convent of Franciscan Friars. It remained a Friary until 1728, when it became the official residence of the Governor of Gibraltar.