Jul 13 Government on Board with Gibraltarpedia Initiative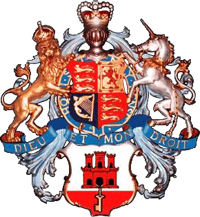 This morning, the Government have announced plans for Gibraltar to become the World's first Wikipedia City. A multi-lingual set of Wikipedia pages is being set up, consisting of information on Gibraltar's history, culture, flora and fauna. The page will incorporate works by locals, academics, historians, and cultural experts.
Local Wikipedian Tyson Lee Holmes coined the idea for the project. He discovered a page on Monmouth in Wales that had thrown together all the local people of the town to work together on creating a comprehensive Wikipedia page-based record of its own cultural history.
Minister for Tourism Neil Costa took the initiative a step further by involving North Africa in the talks about building the Gibraltarpedia page. Minister Costa suggested involving information about North Africa on the page. He confirmed that through the project he is 'inviting the Wikipedia community to help build and even stronger bridge between Europe and Africa.'
Coomenting on Gibratarpedia, Mohamed Amarochan of the Arabic Wikipedia noted, 'We can integrate Ceuta/Sebta, Tangier, Tarifa/Algeciras and Gibraltar City, which means more diversity, more Arabic and Spanish contributions, along with English as well'.
www.gibraltarpedia.org