May 30 Customs Arrest Three Individuals for Tobacco Smuggling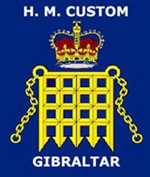 In two separate incidents recently, Customs Officials arrested two Spanish nationals and a local man. 12,200 cigarettes and a locally registered motorcycle were seized.
A 15-year-old Spanish youth and a 17-year-old local man were arrested at Eastern Beach after being seen running towards the frontier fence with cigarettes. Both men were chased but attempted to escape by sea. Two Customs Officers swan after them in pursuit. 7,200 cigarettes were seized and the men have been bailed to surrender on June 21st.
Read more ...