The Landing's – Fresh Fish In A Tranquil Setting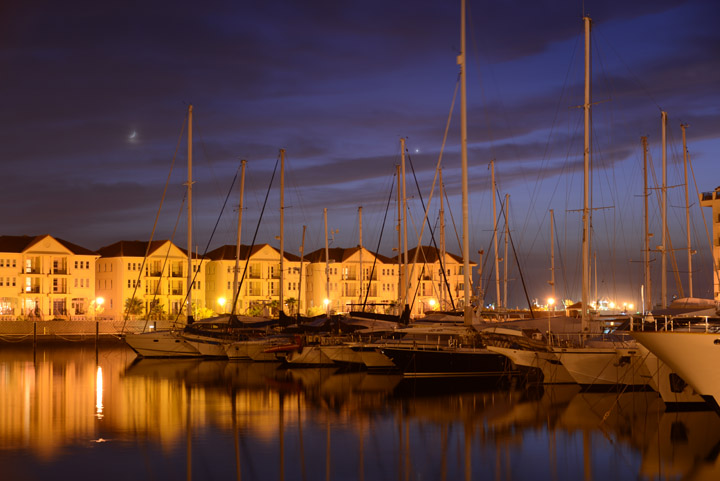 Queensway Quay has seen many restaurants come and go over the years – many are expensive, many are flashy but few last. One exception is The Landing's – a luxury oasis of tranquility overlooking the marina.
The very professional staff will make you feel welcome the moment you arrive perhaps serving you with a pre-dinner cocktail carefully prepared in their bar. One look at the menu confirms that this is truly a unique establishment in Gibraltar. The dishes present original classics with a twist: their burger is no ordinary burger – it's made with exclusive Kobe beef and is garnished with wasabi mayonnaise. Other standout dishes are the Supreme of Duck Breast and the West Indian Spicy Chicken Curry. But, to be perfectly honest, once you've tried what can be considered their signature dish – the Line Catch No 3 – you'll be unlikely to choose anything else when you return. The Line Catch is the catch of the day (most times I've been it's been a delicate Sea Bass) pan fried with Leek Grain Mustard Mash, Lemon and Fine Herb Beurre Blanc. The balance of these ingredients is perfectly achieved and one gets the sense that their chef really takes time over how to bring together different, sometimes exotic, flavours in one dish.
Read more ...