Pizza Express – For the Less Pretentious Italian Food Lover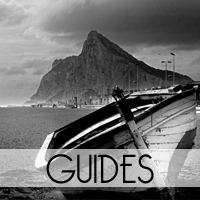 As an individual who is seriously weary of immersing themselves into a culture head first, legitimate Italian restaurants worry me. Now any establishment that counts dough balls with a fine selection of garlic based condiments as a starter, is placed prominently on my list of 'a-ok places to eat', and let me tell you, the list is short. 
Now Pizza Express does profess to be an Italian cuisine based eatery, but does so without hurling ostentatious and un-pronounceable dishes at its customers. The restaurant presents the delightful fullness that can be obtained by eating a Pizza Hut takeaway, but with a hint more culture and freshness.
Pizza Express can be found at a number of obscure corners around the globe; in Gibraltar it sits on Ocean Village's second wooden promenade, boasting an enjoyable sea view that is substantially amplified by candle-lit settings and a good choice of wine.
Without calling myself a Pizza Express Connoisseur, I would say that I am particularly versed on the mains and would wholly recommend the Padana Romana pizza, which incorporates the smoothness of goat's cheese and mozzarella with spinach, caramelized red onions and garlic oil. The dough on Romana pizzas is generally stretched to almost breaking point and then baked to crispy perfection.
The pizza is then perfectly complimented by the omnipotent 'Chocolate Glory', made up of vanilla gelato, healthy chunks of chocolate cake and chocolate sauce. The meal in its entirety, with a glass of wine of course, comes to less that £25 each.
Pizza Express are especially in tune with annual holidays, hosting specific events with specially picked out menus catered around each event. Last Valentine's Day, the restaurant launched a menu aimed at couples sharing their dishes with each other. They also host lunches during Easter and Mother's Day and participate in the annual Ocean Village 'Cardboard boat race'.