THE Guaranteed Formula for Weight-loss and Health Gain!!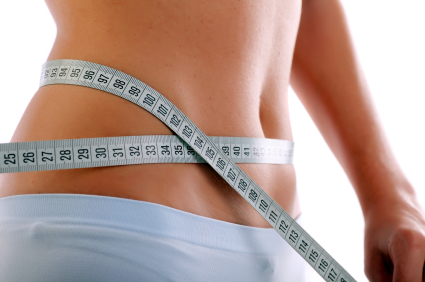 Recently, figures were released by the GHA (Gibraltar Health Authority) detailing the key findings of Gibraltar's first ever Health and Lifestyle survey. Unfortunately, these statistics make for some pretty grim reading, and here are some of the headlines: 
60% of Gibraltarians are Overweight or Obese
42% of Gibraltarians who are overweight are unaware that they are overweight
75% of men aged 45+ are overweight
Just to put these figures into perspective, 3 in every 5 people in Gibraltar are overweight or obese, and out of those 3 overweight people at least 1 of them are unaware that they are! More worrying is the fact that, out of every 4 men over the age of 45 that you meet, 3 of them will be overweight.
A casual observer of the local diet and exercise trends would quickly note that there is a predisposition for enjoying a range of fried or greasy foods, as well as a substantial amount of meat, breads and pastries on a regular basis and in generous portions. Vegetables don't tend to feature highly in the local diet, as confirmed by the following statistic provided by the GHA report: 75% of Gibraltarians do not eat 5 or more portions of fruit and vegetables a day. That is apart from the token mixed salad dripping in oil that can usually be seen garnishing tables at restaurants. Add to this the fact that Gibraltarians also tend to use their cars and motorbikes to travel very short distances, spending more time sitting in traffic or looking for a parking than the time it would take to walk or cycle to their destination, and you can begin to understand and corroborate the findings of this survey.
If further proof of the poor local diet were needed, a visit to the beach would be an eye-opener, in more ways than one! With the summer heat the layers of clothing come off, but other layers become exposed and hard to conceal in the limited cloth provided by modern swimwear. As if to compound this further, ice creams, packets of crisps, fizzy drinks, ham and cheese rolls, sweets, cakes, portions of chips and burgers are regular fare amongst many beachgoers. Sadly, up until this report, no one has seemed particularly concerned by these unhealthy eating trends.
The most recent NHS health report, Statistics on obesity, physical activity and diet: England, 2012, describes the following relative risks and diseases as a result of obesity and an unhealthy lifestyle:
Obesity is a major public health problem due to its association with serious chronic diseases such as Type 2 diabetes, hypertension (high blood pressure), and hyperlipidaemia (high levels of fats in the blood that can lead to narrowing and blockages of blood vessels), which are major risk factors for cardiovascular disease and cardiovascular related mortality. Obesity is also associated with cancer, disability, reduced quality of life, and can lead to premature death.
With these delights awaiting 60% of Gibraltarians, one can start to appreciate the severity of the situation. So what is the answer?
Sadly, there is no quick fix. Anyone who tries to sell you one is taking you for a ride. Diet pills, crash diets, surgery; the Internet is full of these quick and easy solutions for combatting weight gain and stimulating weight loss. The only sure fire way to inspire permanent weight loss is to adjust one's lifestyle, plain and simple. Reduce your portions. Increase your intake of fruit and vegetables. Avoid fried food in favour of baked, grilled or boiled dishes. Cut down on the amount of bread and dairy you consume. Decrease your consumption of carbohydrates and sugars. Drink more water. However, if all else fails and this proves too much to remember, remember this quick and easy formula for sustained weight loss and increased health benefits: Eat Less, Move More! (ELMM).