Working Out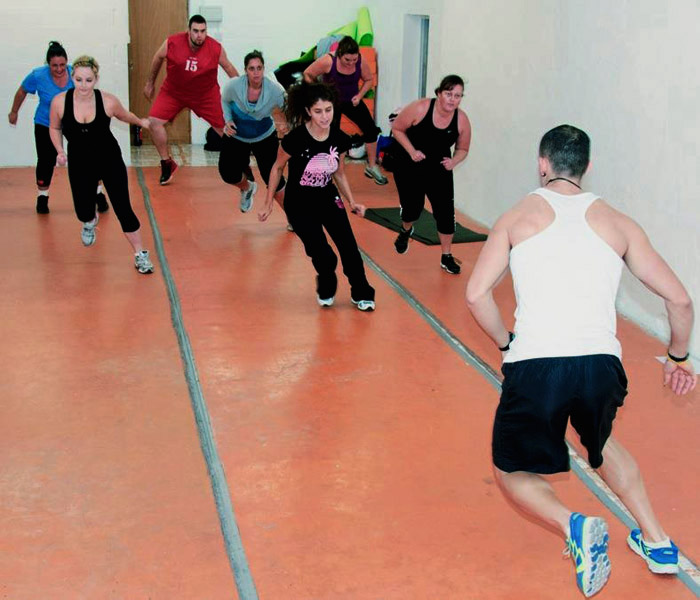 As far as that strenuous activity stuff goes, you know the one we commonly refer to as 'Working Out'? Well, I can hand on heart make a declaration to the world expressing my true feelings towards such things …..…..'Arrrrrr no  - Awful'
I once owned a gym membership many years ago, which was brutally destroyed on the first day after a certain running machine left me face down on the floor. Willing to give the experience a second chance, I returned somewhat years later However, after several months it dawned upon me that if I averaged out my membership fee against my attendance I was paying a staggering £90 for a pretend hour of working out, whereby I would prance around staring dumbfully at the machinery with no inkling on what to do with them.
So here we are, over three weeks into my January fitness resolution – where all I have managed to successfully achieve is to eat everything in sight in preparation for the undecided doom day, and to make me feel less piggy and more Phwor, I have decided to attend my first ever fitness class 'Circuit Training'.  Now here is where I would love not to be me, so I could chuckle at the mere thought of torture, however I am me, therefore petrified!
Being as this is my first bout of anything energetic for some time, I have chosen my class very carefully; nevertheless even this comes with its pros and cons. Pros? Simply because the class is ran by Daniel Cornelio who is a completely qualified master personal trainer, with BA honours in Sports Development and since 2012 has been holding both circuit and boxercise classes. So he definitely knows what his talking about. Secondly, he was once recommended as a personal trainer, therefore knowing from absolute experience that he is indeed great at what he does. So how can there be a con? As mentioned, Daniel is fully aware of when I exchanged my healthy bout for hot chocolate and cake so my thought process….'Am I about to be punished?'
Daniel's class introduction is as follows:
'A fun, challenging and RESULTS focused class! Burn Calories, tone and strengthen your entire body'
As I walk in I expect to be confronted by a vast array of more frightening equipment and fully active goers to add to my petrification, yet it could not have been more the opposite. The room was nothing but simple with marked sections, a few mats, two sets of dumb bells and most importantly, it was filled with people just like me, how fantastic! Even still I hide at the back of the class and begin the warm up.
The simplicity of Daniels circuit routine is fantastic, as he proves there really is no need to over complicate things to achieve the results you are after. His circuit consists of nine individual workouts, catering and concentrating on all areas of our wibbly wobbly bodies. The class is filled with people of all different fitness levels and, even though some may be 'Fitter' then others, what I love about this class is that no one blinks an eye at who can achieve more or if you were unaware you had a hole in your leggings….! Everyone one is there for the same reason and if the routine is hitting you that little bit more than the others Daniel comes right over to help, offering versions which may be of ease that will still have the desired effect and results. All said and done, he is also aware if you are not pushing yourself to your capabilities and will again come right over mid push up to tell you to put your bottom down and go lower (he must know about the cake).
The following day I avoided all steps and various other activities involving any movement in general, but actually felt pretty great about it. My overall conclusion? I totally rate it and have awarded the class with a big gold shiny star.
Daniel offers an array of personal training and classes, take a peak for yourself:
https://www.facebook.com/pages/Daniel-Personal-Trainer-Cornelio/315049181893875
See you next week………………..
Abi