Back In Gibraltar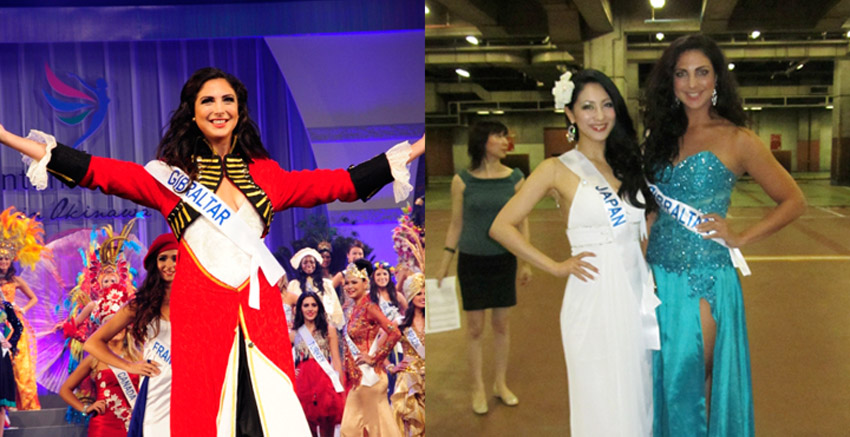 If I were to sum up my experience, I would describe it as one of the most grueling but incredible experiences I have had to date. Though my photos state otherwise, it has been physically and emotionally exhausting, all contestants were absolutely knackered and were layering on the concealer! For the past three weeks I lost the concept of time and day, all I knew is I was waking up at 5:30am everyday and going to bed at around 12am as we had morning, afternoon and evening activities scheduled.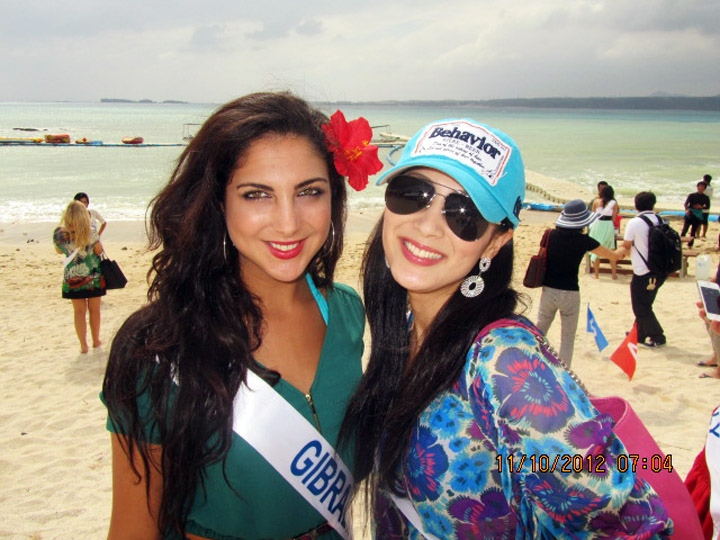 However, the experiences over the past three weeks and the butterflies of excitement on the day of the show, overrides the tiredness! When I was wearing the National costume and had my few moments in front of the stage, proudly wearing my Gibraltar sash, all the hard work of getting myself to that point had paid off. Getting into character, I instinctively saluted to the camera and judges when they announced Gibraltar; I was totally feeling the moment. 
I did my best on stage, and the top 15 were well deserved as they were extremely prepared to be there. The winner of the pageant was actually one of my closest friends, Miss Japan. I am looking forward to watching my reaction on stage as I was over joyed when they announced her name. All the girls were deserving of the title of Miss International, but for me, ikumi shined through the entire three weeks. On the plane journey back, embarrassingly enough they showed clips of the pageant and I just screamed that's me  - I got funny looks from both the English speaking and non English speaking passengers!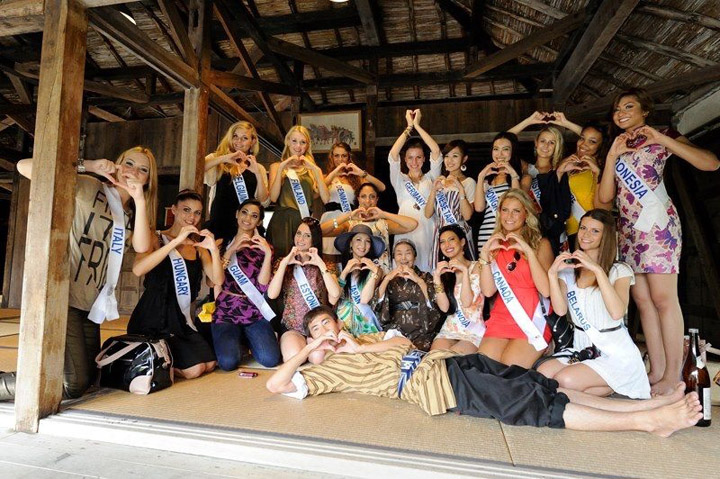 The pageant was definitely a learning experience. On a funny note, apparently casual attire doesn't mean that, what it actually means is wearing evening cocktail dresses for day time events (even breakfast, oats with high heels como que no!), high heels are the equivalent to trainers and you can add sweet potato to any meal or dessert (Sweet potato ice cream, kit kats, sweets). On a more serious note, I had the opportunity to engage with people from the community, and they are one of the friendliest, kind hearted and welcoming people I have ever met. They cherish their traditions and continue on to living a very healthy/spiritual lifestyle in this hectic modern day society! They are content and very grateful towards everything, and have a positive attitude towards life. It was a completely different world, which makes me believe it is the key to why they generally live longer. 
When people stop me on the street to ask how was my experience, it really makes everything all worthwhile. There were a few barriers set along the way, and many people did not understand why I wanted to go. So the positive response on my return makes it clear to me that I made my point, the role of 1st Princess should also serve to enhance the beauty pageant itself and promote Gibraltar, I wanted to take advantage of my opportunity (like every other country participating) and help to contribute in making Gibraltar known around the world. Participating in this pageant, has also spurred me to take more social action, and work with charitable organisations abroad, as well as continue on to work with local charities. 
Overall I cannot pin point what was my favourite experience, as everyday was different and filled with laughter and developing what I hope to be long lasting friendships. Even though it is a competition, you have to remember to enjoy every moment of it and have fun with it! I really hope that each year we can continue sending girls to the pageant, especially as I have an idea of what they look for and what to expect. I hope to keep on updating my blog with miss international events and the work that I will be doing over the year! So keep checking my bog :) 
Before I sign out, I would like to take the opportunity to thank the ministry of culture, my sponsors and everyone who supported me along the way! 
K xx