Ocean Village Marina Resort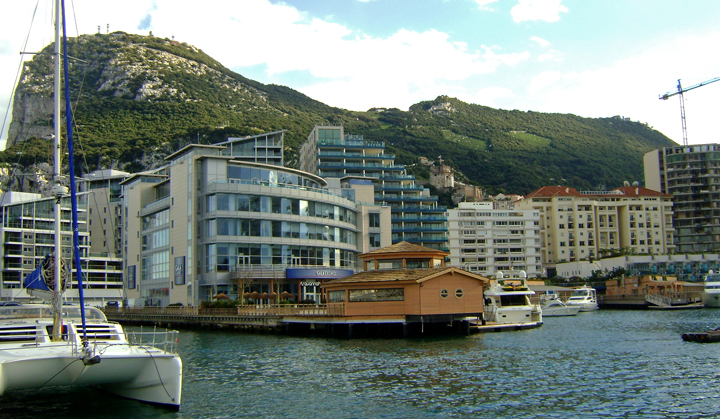 Photo By: Tony Evans
No central hub for tourists is complete without its own state of the art marina. As one of Gibraltar's flagship construction projects over the past 5 years, Ocean Village Marina has brought about a change that was being desperately sought by locals who had tired of the same selection of bars, nightclubs and restaurants.
The project was commissioned in 2004 at the site of the former Sheppard's Marina. Four years later the project was complete. The Ocean Village Marina pamphlet describes the area as 'more than a marina, Ocean Village is an all-encompassing resort with three iconic residential plazas, executive office facilities, international retail outlets and plenty of cafes, bars and restaurants. Meticulous lighting, an elegant boardwalk, decked piers and over 10,000 decorative trees and plants make for the ideal environment for soaking up the southern Mediterranean lifestyle.'
The Marina is also home to Gibraltar's only casino, which incorporates a Gala casino, sports betting zone and bingo club, also boasting an extremely affordable and recommendable restaurant and Ice bar. Other bustling establishments found along Ocean Village include Ipanema Restaurant, Sovereign Insurance, The Cuban Bar and the Leisure Island Business Centre, which houses a number of international companies as well as Ocean Village's HQ. The Business centre and Gala Casino can be found on a reclaimed piece of land in the centre of the Marina, named Leisure Island. Recently inaugurated Champagne bar, Dusk can also be found at the heart of the avant-garde resort.
Ocean Village Marina is home to 330 berths that can facilitate vessels up to 80 meters long. Gibraltar is fast becoming a hub for superyachts, offering fantastic facilities to all boat owners who choose to berth at either the Ocean Village or adjacent Marina Bay marinas, including a laundry service and free wifi connection.
Ocean Village also includes a fully equipped gym and swimming pool and Jacuzzi resort, available for residents of the three plazas or gym members. Ample car parking facilities can also be found within the area. 
In 2012, during Her Majesty the Queen's Diamond Jubilee celebrations, Ocean Village hosted it's own celebratory Flotilla, in an attempt to mirror the fleet of river ships that had sailed down the Thames only a day beforehand to commemorate 60 years under the reign of Queen Elizabeth II. The event saw over 100 vessels take part and sail around the Rock. The well-attended day was met with an impressive response with Ministers and His Excellency the Governor taking part in the celebrations.
Later this year, the Marina will welcome five star superyacht hotel, Sunborn Gibraltar into its base, adjacent to the Gala Casino. The hotel will hold a number of highly regarded restaurants, a spa and fitness centre, cocktail bars and lounges and a number of conference facilities. €150 million was invested into the project, which Ocean Village claims will bridge the gap in Gibraltar's hotel offering.