Black Pepper Beef With Fried Noodles From Wok, City Mill Lane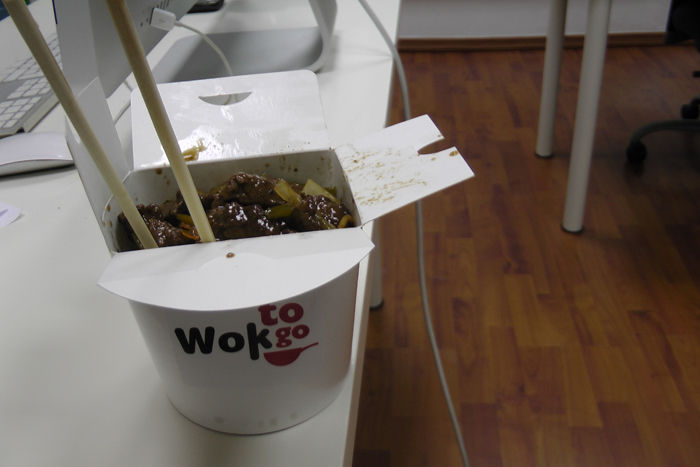 This delicious Chinese lunch is available at the new Wok to Go take away which opened recently in City Mill Lane.
The concept is simple: you choose a topping (chicken, beef, fish etc.) and then a base of either egg fried rice or noodles. This time we went for juicy strips of peppered beef with stir-fried vegetables combined with noodles. Service is fast but friendly and chopsticks are, of course, obligatory.