Bite Of The Week: Dorada A La Espalda From Cheers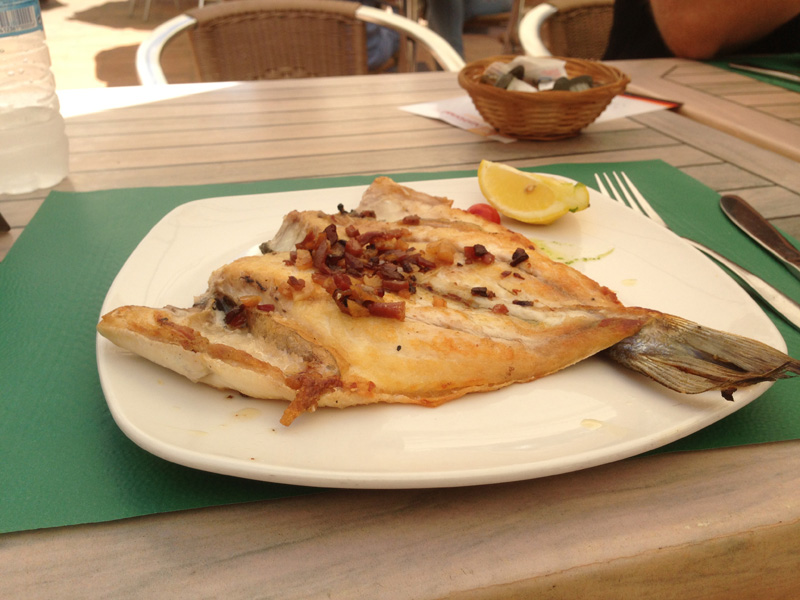 We went to Cheers the other day for lunch – it was one of those hot afternoons so we wanted something light but tasty. Antonio, the ever-friendly host, always comes along to the table and recommends the specials of the day.
His mouth-watering description of this fresh, perfectly cooked Dorada a la Espalda was just too good to ignore. Lightly fried with garlic and with a squirt of lemon…pure perfection. Give it a go!