Bite Of The Week: Chicken Croquette Baguette From Gibraltar Confectionery, Main Street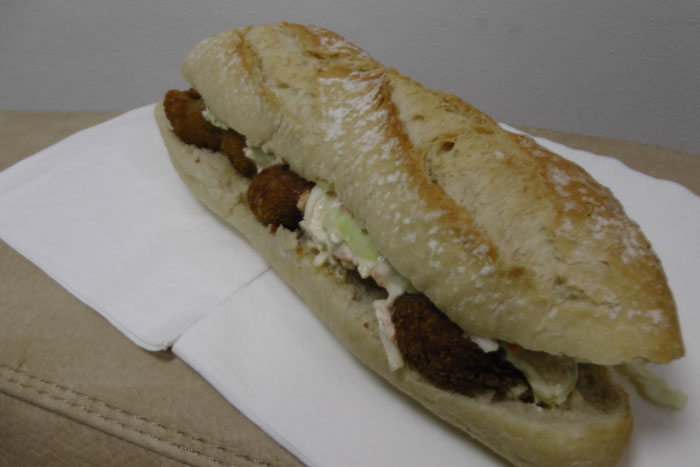 I know it doesn't sound or look subtle, and I remember my mum telling me off for stuffing any old food into bread rolls, but this whopper of a baguette is just what you need to quell once and for all those hunger pangs come lunchtime.
The generously filled roll includes tasty "croquetas" and creamy coleslaw. Believe me, this beast is guaranteed to keep you satisfied until suppertime!