Sep 24 - Two UK Border Force Ships Make Scheduled Stops In Gibraltar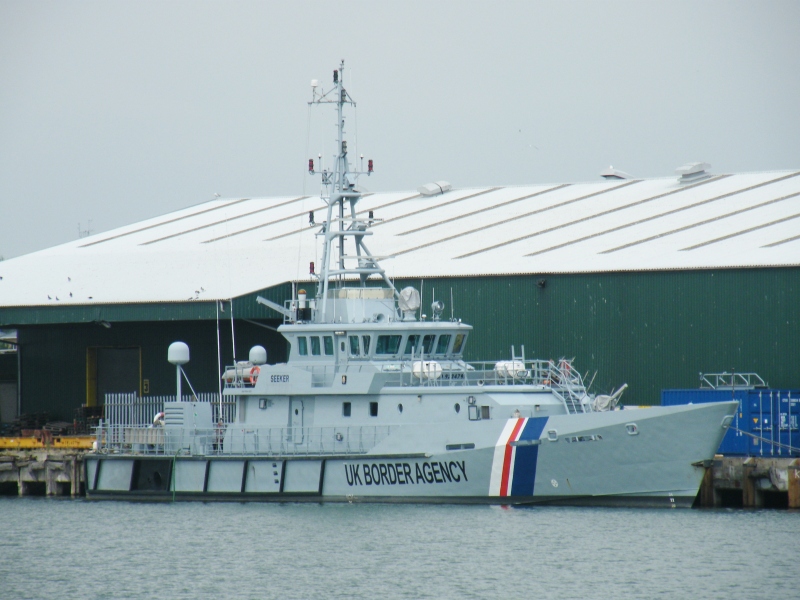 Two UK Border Force vessels, HMC Protector and the HMC Seeker, will arrive in Gibraltar's Naval Base on Sunday on a scheduled stopover on their way home at the end of their deployment to the FRONTEX Operation Triton.
Both vessels have been heavily involved in the search and rescue mission as part of the wider European response to the migrant crisis off the coasts of Italy and Libya.
Their stopover in Gibraltar presents an opportunity for the UK Border Force Officers to undertake training exercises, share experiences and best practice, and to meet informally with their counterparts in HM Customs Gibraltar.
Collector of Customs, John Rodriguez, said: "The crews of these two vessels have been working hard over the last few months and it will be useful to learn from their experiences during their scheduled stop-over in Gibraltar."
Training participants will also include the RGP, GDP, Gibraltar Squadron and other naval assets.
During an exercise to be held on Wednesday 30th September there will be fast moving vessels in BGTW although disruption to maritime traffic is not envisaged. 
{fcomment}