Mar 16 - GSD Says Government's "Malicious" Comment Is An Insult To Concerned Staff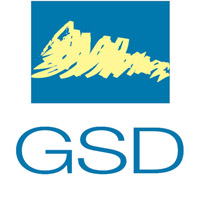 The GSD has said that the Government should tone down its press releases and that its "anger at being held to account is palpable." The Opposition also says that Number Six's description of GSD sources within the GHA as "malicious" does it no credit it at all and is simply an "insult" to concerned members of staff.
A statement continued: "The Opposition would have been quite content to wait until Parliament to receive answers to questions, if it was satisfied that the information provided by the Government was accurate. It is not. On the contrary the Opposition is habitually misled in Parliament. In the last session alone, we asked whether there were any vacancies in the GHA or the Care Agency and we were told there were none. This is clearly not true and employees within the GHA and the Care Agency know it is not true. That is just one example of many.
"The information we have that the Government was considering not renewing the contracts of four very experienced non-Gibraltarian nurses in the ICU to replace them with four newly qualified Gibraltarian nurses is sound. This is a department that is already over stretched and is one where a high level of expertise is critical. The GSD is all in favour of training local nurses. We do not, however, believe this should come at the expense of qualified people in the ICU who provide an excellent and essential service in saving lives.
"The Government does not appear to understand that the uncertainty in relation to the futures of fixed term contract holders in the GHA is affecting morale, not only of those involved but their local colleagues who are both concerned about the quality of the service and empathise with the way people are being treated. The Government should likewise show more empathy."