Mar 20 - Gibraltar To Discuss Post-Brexit Trade Deals In London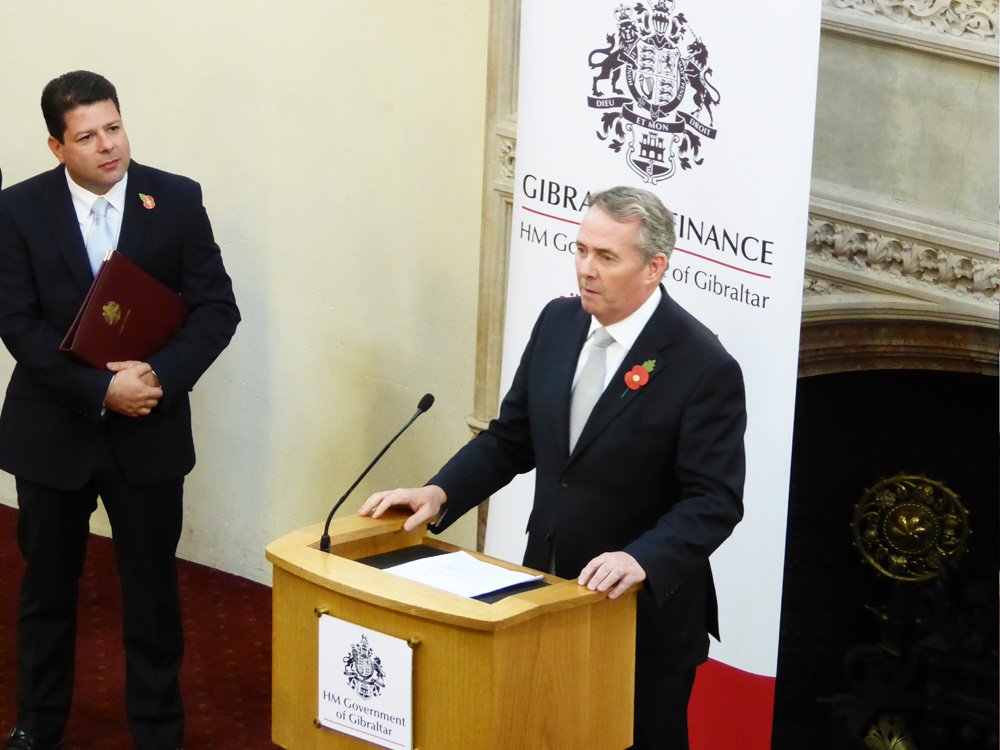 The Chief Minister Fabian Picardo and the Deputy Chief Minister Dr Joseph Garcia left for London yesterday for a series of meetings related to the departure of the United Kingdom from the European Union.
The programme includes a meeting with the Secretary of State for International Trade Dr Liam Fox.
Mr Picardo and Dr Garcia will also be present in the Chamber during a debate on Gibraltar in the House of Lords on Tuesday.
The Minister for the Environment, Energy, Climate Change and Education Dr John Cortes will act as Chief Minister until Wednesday.
Pic: Dr Liam Fox addressing the Financial Services lunch during Gibraltar Day in London last year.