May 19 - Gibraltar To Welcome Nearly 40 Parliamentarians For Next Week's CPA Regional Conference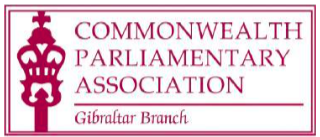 Nearly forty Parliamentarians from 11 Commonwealth countries and territories will meet in Gibraltar next week in order to discuss the impact of the decision taken in the United Kingdom to leave the European Union, among other current issues.
The Gibraltar Branch of the Commonwealth Parliamentary Association will be hosting the 47th Regional Conference of the British Islands and Mediterranean Region in Gibraltar from 21st – 24th May.
Parliamentarians will be welcomed to the conference by the Chief Minister, Fabian Picardo, who will follow the Official Opening by the President of the Gibraltar Branch of the CPA, Adolfo J Canepa.
The Gibraltar Branch will be represented by the Miss Samantha Sacramento, Minister for Housing and Equality, who is the Leader of the delegation, Steven Linares Minister for Culture, the Media, Youth and Sport and Opposition Members the Edwin J Reyes and Roy M Clinton. The delegation secretary will be Mr Paul Martinez.
The Conference theme this year is: "Strengthening the role of the BIMR region; considering the role of small branches post Brexit". There will be a plenary session on the effect of Brexit on the Region and turning to the Commonwealth post-Brexit. In addition to this, the impact of Brexit on different branches will also be debated.
The Conference will take the form of a series of plenary sessions addressed by invited speakers on selected relevant topics followed by workshops during which delegates are invited to contribute and discuss. The Deputy Chief Minister Dr Joseph Garcia will address the delegates in his capacity as Minister for Exiting the European Union and the Attorney General Michael Llamas will also do so in a separate session.
The Annual General Meeting of the BIMR will also be held during the Conference.