Aug 10 - Three Men Arrested In Spain On Suspicion Of Illegally Transporting And Getting Rid Of Rubbish From Gibraltar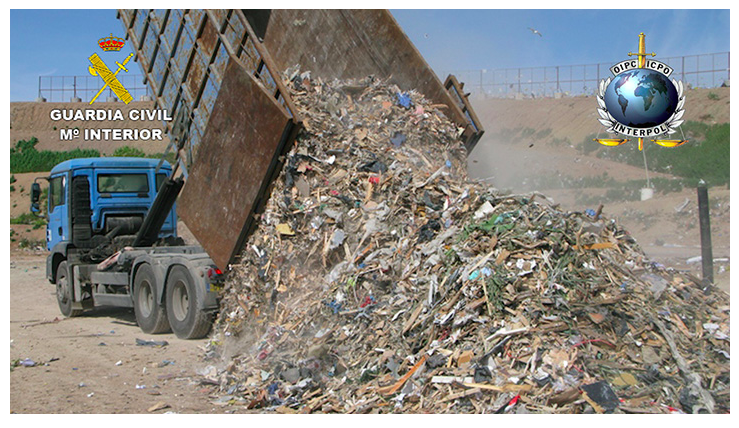 A Spanish newspaper says three Spanish men were arrested for allegedly dumping untreated rubbish at a landfill site in Cadiz instead of returning it to Gibraltar.
A report in El País newspaper, Spanish authorities say some 370 tons of refuse was illegally transported from Gibraltar into Spain over a period of two months.
It says the men had allegedly used two companies, one registered on the Rock, to transport 34 trucks of solid urban waste that was supposed to be treated in Spain and then returned to Gibraltar, but this was disposed off in Medina Sidonia.
The report claims the authorities suspect that the whole amount of rubbish did not originate from Gibraltar, but claims the men's modus operandi was to bring trucks into Spain using documents claiming that the rubbish was to be treated and then returned to Gibraltar, which allowed them to avoid lengthy paperwork and other procedures.
The arrests made were part of Operation Tyson, which has uncovered more than 1.5million tons of illegal waste dumping in 43 countries.
In response to these allegations made by the Spanish daily, a spokesman for Number Six said: "The Government stringently controls and licences all export of waste from Gibraltar and is not aware of the dealings alleged in the article.  It will however seek further details into any allegations and look most seriously into all of them.
"Gibraltar takes environmental governance very seriously and complies with all its international obligations.
"Further comment will be made when full details are made available. However, no one should be surprised to see a Gibraltar related story leading the news in Spain in August."