Aug 10 - Congressional Delegations Visit Gibraltar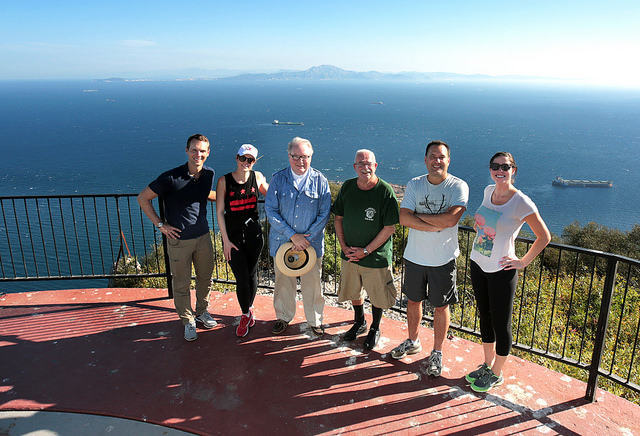 The Government was host to the U.S Congressional delegation who were visiting Gibraltar.
There were a number of events planned for their stay in Gibraltar, including an introduction to Gibraltar by the Acting Chief Minister Dr Joseph Garcia, a meeting with AmCham Gibraltar, a reception at Grand Battery House, a visit to the Upper Rock and then to the American War Memorial and laying of the wreath and a dinner held at the Rock Hotel last night.
George Holding – a Republican Representative for North Carolina's 13th congressional district, Gerry Connolly - Democratic Representative for Virginia's 11th congressional district, and Jim Sensenbrenner, Republican Representative for Wisconsin's 5th congressional district – arrived on the Rock on Monday and left this morning.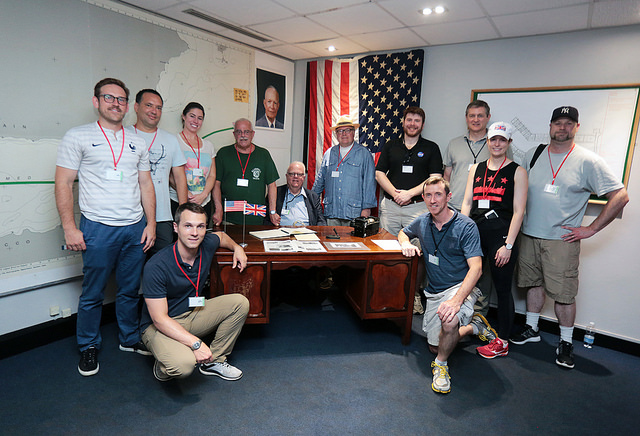 The visit was organised under the Mutual Educational and Cultural Exchange Act programme by the United Kingdom in coordination with the Government of Gibraltar.
Members of the delegation were briefed on the economy of Gibraltar by Dr Garcia, as well as on the political, constitutional and historical development of Gibraltar.
The delegates then met with the Board of the American Chamber of Commerce in Gibraltar AMCHAM.
Speaking at the reception, the Acting Chief Minister said the visit would serve to further strengthen the ties that existed between the U.S and Gibraltar.
Yesterday morning, the delegation attended a wreath-laying ceremony at the American War Memorial during which "The Star-Spangled Banner" - the national anthem of the United States of America – was sung by local tenor Phillip Borge.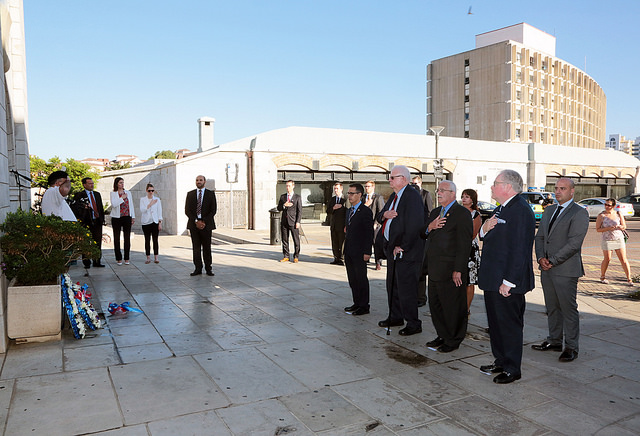 The visit was concluded with a dinner held at the Rock Hotel last night, where the Dr Garcia gave a speech where he thanked his visitors, and hoped to see a continued link between Gibraltar and America based on commerce, finance, military and now education via the Washington internship programme.
Dr Garcia said: "These positive engagements on matters as important as economy, development and trade reinforced our mutual willingness and vision for the strengthening of the relationships that have developed gradually over the last few years.
"Indeed, in the current political climate it is increasingly vital to maintain and promote our shared fundamental beliefs in freedom, in democracy, in justice and in self-determination.
"We do this through closer political, cultural, educational and economic links and we do so at a time when those very values that we so cherish are being undermined in other parts of the World."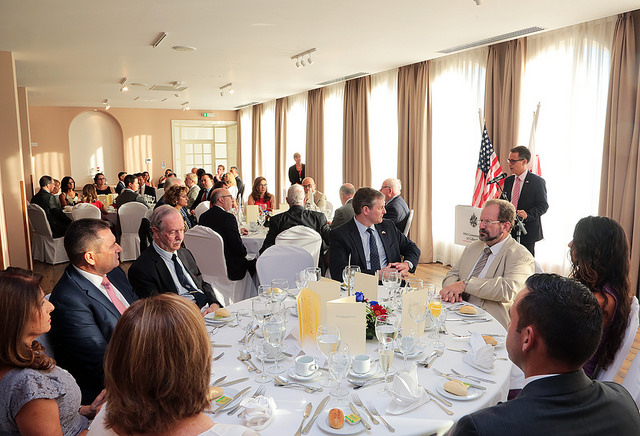 Dr Garcia concluded his address by thanking the visitors for coming to Gibraltar.
He added: "Before you go, and before we eat, let me remind you that in stepping on this Rock this week you have followed the footsteps of President Grant who came here in 1878; of President Theodore Roosevelt who came here in 1909; of President Dwight Eisenhower in 1942 and President George H W Bush in 1994.
"I hope, that like them, you will return to the United States with a better understanding of what Gibraltar has to offer, of the values and the principles that we share and of how for centuries we have added our grain of sand, or rather our gigantic Rock, to make the world a safer place."