Jan 11 - UK And Spanish Officials Hold "Informal Meeting" On Brexit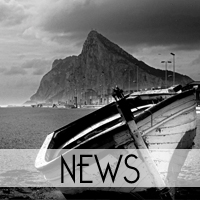 The Gibraltar Government has confirmed that earlier today UK and Spanish officials held an informal meeting as part of the UK's ongoing engagement with different EU Member States on the practical implications of the UK and Gibraltar's exit from the European Union. 
A spokesperson from Number Six said: "Officials discussed a wide-range of technical exit-related issues. Some of these were relevant to Gibraltar. 
"The Chief Minister and Deputy Chief Minister, along with the Attorney General, have already been fully briefed on the outcome of this informal meeting.  This follows the meeting in Gibraltar yesterday between the Gibraltar and UK Governments."