Jan 23 - GSD Criticises Government's "Poor Performance" In Dog DNA Initiative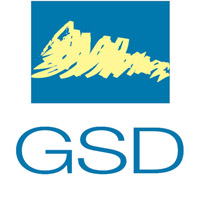 The GSD has today criticised the Government for what it calls the "poor performance" of its initiative to crack down on irresponsible dog owners by DNA testing dog faeces.
The party says that "yet again the Government announce a project with much fanfare but then fail to meet expectations."
This follows questions in Parliament last week by Trevor Hammond MP, GSD spokesman for the Environment.
Mr Hammond said: "It was deeply disappointing to discover that since last September, only 25 samples of illegal dog fouling had been collected and sent away for testing, what was even worse however was that of those samples only one came back as being from a dog on the database resulting in a fine. The irony is of course that one owner who was at least responsible enough to register their dog was fined when 24 others who were not got away with it. Clearly the Government has completely misunderstood where the problem lies and have put the cart before the horse by introducing this scheme without first taking measures to ensure that people are registering their dogs.
"The Minister is now saying that his department will allow people another grace period to register their dogs before beginning to issue fines. Considering the time that people have already been given to register their dogs, and that owning an unregistered dog is illegal, what the Minister is saying is that he is content for people to flout the law for another three months or so. The Minister should be reminded that he had given people until the end of March last year to register their dogs in the DNA database. Now, almost a year later, he is saying that they should be allowed more time before he will tackle this unsociable behaviour. Perhaps the Minister does not really wish to tackle the problem at all.
"The cost of DNA testing was supposed to be borne by the increase in license fees for dog ownership, once again the responsible members of our community pay to subsidise the irresponsible who, it seems, the Minister would prefer to continue to allow to get away with it."