Apr 16 - GSD Criticises Government's Approach To Skills And Training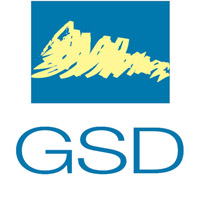 The GSD says it notes what it describes as the "idleness" of the Government on the question of skills training and the development of real apprenticeships.
The party says that, in 2011, the GSLP guaranteed a job for everyone person who signed up to the so called Future Job Strategy bit that its record is "abysmal" adding that the Government's "failed strategy" has created a "lost generation" of young people and it fails to deliver a highly skilled work force.

A statement continued: "For almost seven years the GSD have consistently warned the Government in and outside Parliament of the skills cliff edge and we have promoted the creation of a modern skills and apprenticeship programme that caters for a large number of our young people who deserve better opportunities.  In its election wish lists the Unions and the Chamber of Commerce have recognised a serious skills deficit facing our community and concerned parents as well as businesses up and down our community have continually expressed very real concerns about skills training and the lack of opportunity for young people.

"The GSD has a clear vision which recognises not only traditional skills training but the advantages of 'skilling up' young people in the industries that will drive Gibraltar into the future post Brexit.  The GSD supports vocational training, apprenticeships, T Levels and Degree Apprenticeships as real ways of driving our skill agenda forward."

Elliott Phillips said:

"My colleagues and I made a promise to our community to ensure that Gibraltar looks after ALL its young people which includes all those who need an real alternative to University.  The Government's failure in this area is clear for all to see and it is deeply disappointing that the Government fail to acknowledge or worst still are simply ignoring the concerns of many in our community. Our young people deserve better."