Jul 12 - Together Gibraltar Pauses Abortion Referendum Campaign - Group Hopes For Decriminalisation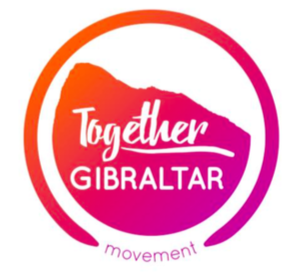 Together Gibraltar has paused its campaign for a referendum on abortion following what it describes as a "redirection" of the Chief Minister's views. The group says that Mr Picardo has moved from saying he did not have a mandate to change the law to considering consultation and eventual decriminalisation as one of the options open to the Government.
A spokesperson said:
"On 6th June, Together Gibraltar launched a campaign for a referendum on Gibraltar's abortion laws after a vote from the membership.
"The reason we did so is not because we believe that a referendum is the best option available. We believe access to safe, legal abortion services are a human right, and such rights should not be put to a referendum. It is for governments to legislate responsibly, in line with expert evidence and opinion. Ideally, public opinion should never be allowed to restrict individual freedoms.
"However, the Chief Minister had made it abundantly clear that he had no intention of changing Gibraltar's abortion laws, stating that his government had no mandate to do so.
"Our campaign for a referendum was therefore based on our belief that this would be the only way to give the Government of Gibraltar a mandate to change the law.
"We welcome the Chief Minister's change of heart, as set out during his appearance on GBC's Direct Democracy on 20th June. The Chief Minister's relatively quick redirection goes to show that with collective campaigning, change can be achieved. With regards to the official opposition party, we were disappointed that they were silent. The GSD leader inside parliament and the GSD leader outside parliament both favoured a hypothetical referendum, but when we launched our campaign the party chose inaction. Their stance on the matter is still anybody's guess. Nevertheless, credit is due to the various civil society platforms that brought this issue to prominence, through campaigning and grassroots support.
"Of the three options tabled by Mr Picardo during his appearance on that programme, Together Gibraltar's preferred approach is that of decriminalisation and consultation with a view to updating Gibraltar's abortion laws in line with the large majority of the Western world. We are hopeful that, as part of a thorough, honest and transparent consultation process, the Government would, above all else, take into account the copious expert opinion and evidence that already exists within the scientific, medical and human rights communities in relation to the matter, and thus do the right thing by Gibraltarian women.
"Together Gibraltar will only resume its campaign for a referendum if its membership feels that the consultation process does not result in a change to the law which is acceptable in line with the positions of international organisations whose aim it is to safeguard human rights, such as the UN, the World Health Organisation and the EU.
"Together Gibraltar looks forward to meeting the Chief Minister tomorrow (Friday 13th) with other pro-choice campaigners to discuss the issue and the ways to move this agenda forward. It is vital that Gibraltar has a united progressive front to stand up to relevant issues in our community together."