Aug 16 - Unite Condemns "Unacceptable" Actions Of Far Right Individuals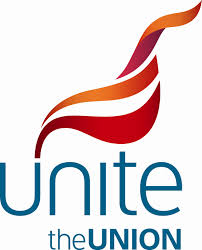 Unite the union says it strongly condemns the actions of several individuals during yesterday's frontier demonstration by the organisation Jusapol. 
A spokesperson said: "The fascist, irresponsible and unacceptable actions of those far right individuals, who participated in what would otherwise have been a legitimate claim is completely unacceptable, especially when those in question are in fact members of a uniformed body. Undoubtedly these actions merit a thorough investigation which is then followed by strong disciplinary action. 
"The off duty officers who provoked and participated in yesterday's incident should not forget that they represent the state for which they work and yesterday through their actions they belittled the Spanish Government and the rest of their colleagues. 
"In the spirit of good neighbourly relations, Unite the union therefore calls upon the Spanish authorities to identify the individuals concerned with a view to taking disciplinary action in this respect so that incidents of this nature do not repeat themselves. 
"No individual should ever be subjected to such inhumane and unprofessional conduct by any uniformed body solely because of their nationality. These actions included material damage to individuals' property, insults, assault and racist, nationalistic provocations, actions which Unite believes to be unbecoming of a member state of the modern European Union. Due to the seriousness of the incident, Unite intends to raise this issue at all levels within the European Union."
{fcomment}