Nov 08 - Community Care Directors Say It Is "Unfortunate" That Clinton Involves Charity In Attempt To Criticise Government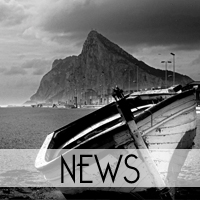 The Directors of Gibraltar Community Care Limited ("GCC") have reacted to Roy Clinton's latest statement on behalf of the GSD.
The Directors have reiterated that GCC is a charity and will not be drawn into any public political debate with the GSD, or indeed any other political party. The Directors say it is "most unfortunate" that Mr Clinton continues to involve GCC in his attempts to criticise Government.
A spokesperson continued: "The Directors reject Mr Clinton's accusation of being evasive. The position in this respect, is therefore rather simple: as Trustees of a charity, they are duty-bound to adhere to on-going confidentiality obligations, and are under no obligation to provide Mr Clinton with details of its investments.
"The above said, the Directors note that Mr Clinton will be asking the Principal Auditor to undertake an audit of GCC.  The Directors do not intend to reply any further to any of Mr Clinton's statements. They will however, continue to protect the interests and rights of the Gibraltar's resident pensioners (as GCC have done with our impeccable track record for the past thirty years), and will provide information as required by Gibraltar Law."