Feb 01 PDP - Territorial Waters Incursions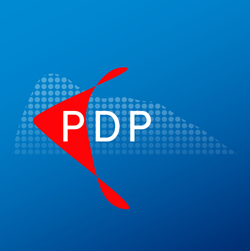 The PDP notes with regret, that despite strongly worded protest from the Government and the Governor which translate into foreign office diplomatic protests, incursions into our sovereign waters persist and are escalating.
More alarming, matters have now escalated to a level that commercial activity has now been the subject of interruption in yesterday's incursion. The PDP urges the Government not to underestimate the significance of this development. It marks a threat to one of Gibraltar's economic pillars, namely port activity, bunkering and other related sea going business.
In a recent Viewpoint programme in which the PDP leader Nick Cruz, Chief Minister Fabian Picardo and GSD leader Peter Caruana took part, Mr Cruz predicted that if the issue was not nipped in the bud by the Government this development was likely to follow. All three leaders agreed that under our constitution the Governor was responsible for defence and the RGP for policing British Gibraltar Territorial Waters.
Following that debate the Government and Opposition (in Parliament) called upon the Governor to deploy more significant assets to dissuade further incursions, a position with which the PDP entirely agree.
The PDP does not doubt the tremendous support the Governor gives to Gibraltar and how hard he works to fight Gibraltar's corner, openly and no doubt behind closed doors, however he is not being supported sufficiently by the Foreign Office and this is unacceptable. The PDP regrets both the evolution of this issue out of a fishing issue and the fact that it was not nipped in the bud by the Government. However,  Gibraltar cannot tolerate threats of this nature to its sovereignty. Formal protest are clearly not producing results and the Governor must now insist on the British Government making available all necessary  resources to enable the RGP to properly police our waters including effecting arrests of anyone breaking our laws in our waters as if they were on land. The Governor has an important role to play under our constitution and if he is not resourced appropriately it becomes impossible for him to fulfill his duties.