Feb 11 - Ellul-Hammond to Probe Cortes on IVF Alternatives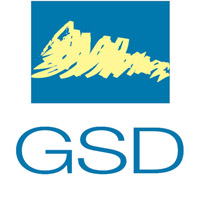 During this month's session of Parliament, Opposition Spokesman for Health, Isobel Ellul-Hammond is set to probe Health Minister Dr. Cortes about when the new GHA website will be launched and when the Colon Cancer screening programme will start. She will also ask the Minister whether he is now in a position to publish the GHA review Report. Mrs. Ellul-Hammond will also query the GHA process used for measuring the results of hospitals used in the UK, Spain and other countries Gibraltar refer GHA patients to, as Sponsored Patients.
The cost of the five new bespoke Patient Transfer Vehicles will be asked for, and on an issue of debate at the moment, the Minister for Health will be asked whether he is considering offering NaProTechnology (natural procreative technology) treatment in the GHA as an alternative to IVF.
The Shadow Minister will ask Education Minister Gilbert Licudi to explain the application process for those wishing to do a student teacher's year in Gibraltar and what allowance is payable.
She will also be asking Mr Stephen Linares, Minister with responsibility for the City Fire Brigade, what the findings of the City Fire Brigade audit are and when the report will be published, and how often the Civil Contingencies committee has met since the 9th December 2011.  Finally, Mr Bossano will be asked what provision has been made for those students who voluntarily attended the Bleak House courses of literacy, numeracy, IT & life skills, which were last held in  May 2012.