Mar 05 - Lib Dems Deputy Leader Mentions Gibraltar in Eastleigh Win Address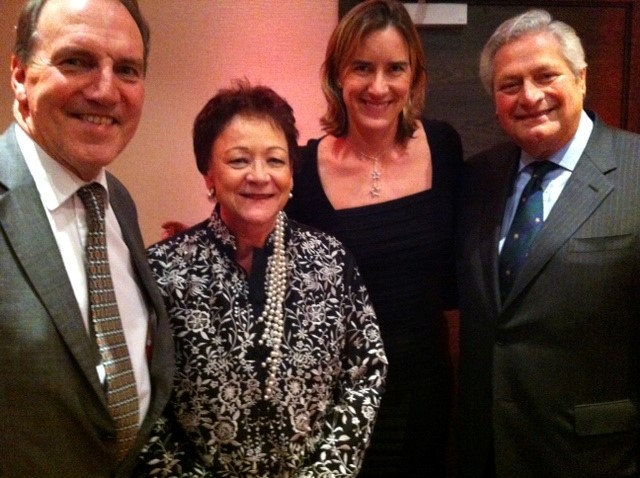 Long-term friend of Gibraltar and Deputy Leader of Liberal Democrats, Simon Hughes, held a dinner to celebrate thirty years as Constituent MP for Bermondsey and Old Southwark, recently.
The win by the Liberals in Eastleigh added a jubilant atmosphere to the evening. Mr Albert Poggio, United Kingdom Representative of H.M. Government of Gibraltar, represented the Government and Dr Joseph Garcia.
In his address, Simon Hughes MP praised Dr Garcia and reiterated his continued support for Gibraltar and the right to self-determination. He said that he had watched Gibraltar's progress over the years and he was particularly proud of the coalition Government. He praised the enthusiasm in which the new Chief Minister and Deputy Chief Minister had taken on the mantle of power.
Also among the many people in attendance, Mr Poggio had the opportunity to speak at length with Baroness Sarah Ludford MEP, Liberal Democrat member for London, Spokesperson for European Justice and Human Rights. Baroness Ludford was well briefed on Gibraltar issues and was looking forward to further contact with Gibraltar in the future.