Mar 12 - Picardo on Falklands Referendum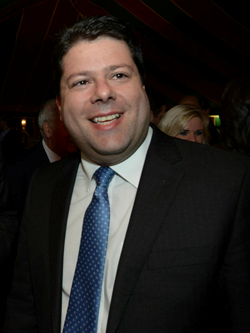 Following a referendum in which the people of the Falkland Islands voted overwhelmingly to remain British, Gibraltar's Chief Minister, the Hon Fabian Picardo has shown his, and Gibraltar's, unqualified support for the people of the Islands.
'It is clear to the whole world that the people of the Falklands have made a powerful and robust statement,' said Mr Picardo. 'The outcome of this referendum is proof, if any were needed, of the unanimous desire of this Overseas Territory to remain British.
'The Falklands Islanders have spoken loud and clear – and they are the only ones whose opinion matters. The United Nations guarantees that the people of self-governing territories have an 'Inalienable Right to Self-Determination' and, for that reason, the world must listen to the people of the Falklands in their fight against Argentina's nationalism and sabre-rattling.
'The Argentinian Government must now realise – whatever it may say in public to save face – that the Falklands will stay British for so long as its people desire. Argentina must therefore now drop its claim to the Islands!
'As ever, we in Gibraltar stand shoulder to shoulder with the people of the Falklands as they always have with us. Neither they, nor we, will ever surrender!'