May 06 - GSD Urges Picardo to 'Walk the Walk'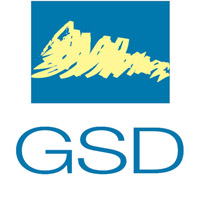 The GSD has today insisted that the Chief Minister has made no effort in contacting the Leader of the Opposition with regards to Gibraltar's position in the EU. A motion was passed in Parliament earlier this year, claiming that Mr. Picardo would meet with Mr. Feetham to confidentially brief him on the matter, which could shift, due to the UK's proposed referendum on EU membership.
A GSD statement continues, 'given the fact that it is possible for the UK to advance its plans on a referendum on its membership of the EU, it is important that Gibraltar is prepared to face the challenges that this may pose.  It is obvious, from the Government's own statements, that it has been having conversations with the UK Government going back over a year.  Whilst the Government might be confident it is doing all it needs to do, the Opposition cannot, at this stage, share that optimism and calls on the Government to make good on the EU Motion unanimously passed by our Parliament and public statements made by the Chief Minister about briefing the Opposition on Privy Council terms.'
With regards to the fishing dispute, the Opposition notes that the Government has been in receipt of the fishing report since last year. They add that it seems as though the Mayor of La Linea has been briefed on the fishing dispute progress, but the Opposition has not.
Commenting on the matter, Daniel Feetham explained, 'if Mr. Picardo is sincere about briefing me on Privy Council terms on any of these important issues for the community I remain willing to meet with him.  Whenever I can be of assistance to him and his Government on any issue that is vital to this community I will provide that assistance.  And if he is able to set aside political differences and walk the walk as well as talking the talk, he will find that whilst I will be a relentless political opponent, he will always be able to trust me to give him my views in the best interests of Gibraltar and not in the narrow interests of my party.'
In a response released by the Government this morning, it is noted that Mr. Feetham has been contacted on a number of occassions, by phone, email and letter in order to fix a date for the briefing he wishes. 'Instead, he has issued a public statement. This betrays that, as ever, Mr Feetham is clearly more interested in publicity than in the substance of any briefings. The Office of the Chief Minister will contact Mr Feetham to fix a date for meeting with the Chief Minister and relevant officials when the Chief Minister is available.
Mr Feetham should note that it was Chief Minister's initiative to offer to brief the Leader of Opposition. This is a GSLP Liberal innovation. When the GSD was in office, no such briefings were given to the then opposition on any topical matter. Mr Feetham might therefore reflect on that before issuing public statements to seek private meetings.'