May 09 Government of Gibraltar Donates Ambulance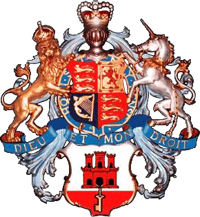 The Minister for Health & the Environment, Dr John Cortes, has announced the Donation of an Ambulance to the Municipality of Oued Laou a coastal village close to Tetuan, Morocco. The donation has come about as a result of a request for assistance by the head of the village council Mayor Mohamed Melahi.
The Ambulance will be handed over to the village's local representative in Gibraltar Mr Abel Suisi and Mr Mohamed Bentaleb. Oued Laou is situated in the Moroccan Mediterranean Coast approximately 45km south west of Tetuan. This village has a population of just over 8,400 people and its main activities are fishing and tourism.
The Ambulance is the second of three Ambulances that have now been decommissioned by the Gibraltar Health Authority as part of its on-going plan to replace its present Ambulance Fleet. The Gibraltar Health Authority is expecting delivery of 5 new ambulances in August this year.
Dr Cortes said, "I have fond memories if Oued Laou, from when I was carrying out ecological surveys in the area several years ago, so I am doubly pleased that we have been able to assist the people of that community, not very far south of Gibraltar, by providing them with a much needed ambulance. This serves to confirm and cement our growing links with our southern neighbours at all levels."