Aug 05 - Margallo Sabre Rattling Will Not Help Cross Border Relations – Picardo Tells BBC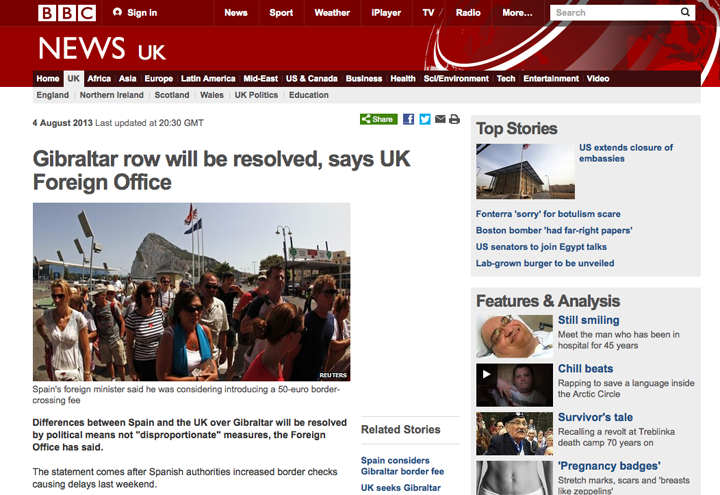 This weekend Gibraltar topped headlines within a number of major media outlets in the UK, including the BBC. A report covering Sr. Margallo's insistence that heavy set backs may be employed by the Spanish Government in an attempt to help fishermen who have been affected by the 'destruction of fishing grounds' in Gibraltar, states that the UK reasserted its ties following Margallo's comment, saying that it wanted to continue its strong relation ship with Spain.
Speaking to the BBC, Chief Minister Fabian Picardo insisted that 'sabre rattling and threatening of the sort attributed to Sr. Margallo today [did] nothing for the establishment of strong cross frontier relations.'
The report then goes on to detail how Margallo's proposed cross border fee could affect many Gibraltarians and expats living in Spain and commuting to Gibraltar every day.