Aug 05 - UKIP MEP Urges British Government to Send a Frigate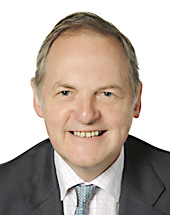 A statement from UKIP MEP for South West England & Gibraltar, William Dartmouth, on yesterday's threats from the Spanish Government:
"Following the latest escalation by the Spanish Government over Gibraltar with the Spanish Foreign Minister threatening a range of actions including blocking of the peninsula's airspace, William Dartmouth, UKIP Euro MP for Gibraltar has said, "It is time that the Government pulled its finger out and stopped mouthing diplomatic niceties to Madrid. It is becoming obvious that the Spanish Prime Minister, caught up in a corruption scandal and with a tanking economy with over 50% of their youth out of work needs a distraction, and their futile claims over Gibraltar seem to fit his bill.
"To see this sort of behaviour from a so called ally is sad in the extreme, it is more suited to Argentina than a mature European democracy.
However, repeated maritime incursions into sovereign Gibraltarian waters, blocking the border, and now a threat to airspace and singling out Gibraltarian citizens for enhanced audits show that we are not dealing with an entirely rational Government in Madrid. What Mr Rajoy and his Government must remember is that the people of Gibraltar withstood the behaviour of Franco, as they have every attempt to intimidate them over the past three hundred years. They are not going to back down now.
For once the British Government must show some backbone to support the people of Gibraltar. By sending a frigate to Gib, the message will ring out loud and clear, Gibraltar is British".