Aug 30 - Cameron and Picardo Meeting: Downing Street Statement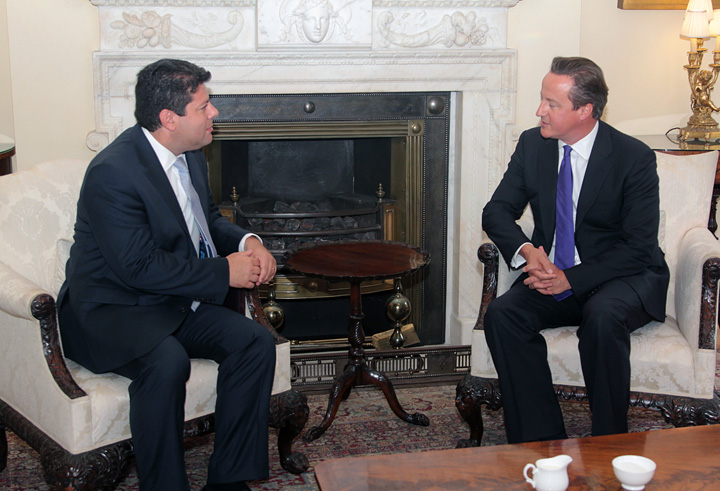 Following the meeting between Chief Minister Fabian PIcardo and David Cameron held earlier today, a statement released by Number 10 insists that the men discussed 'the unacceptable delays at the Spanish/Gibraltar border and agreed that these are damaging to the people and economies of Gibraltar and Spain. They agreed that efforts should remain concentrated on finding a diplomatic solution, in line with the Foreign Secretary's proposals last year for ad hoc dialogue'.
The meeting reaffirmed the existing strong and historic bonds between the UK and Gibraltar and the Prime Minister repeated his commitment to stand shoulder to shoulder with the people of Gibraltar.
Also commenting on the meeting, Mr. Picardo noted that it demonstrated 'the strength of the Prime Minister's concern for Gibraltar and its people at a time when Spain is taking illegal action at the border and continuing frequent incursions into British Gibraltar waters.'
He added, 'during the course of our discussion Mr Cameron restated his strong support for the Government and people of Gibraltar. He repeated directly to me that he stands shoulder to shoulder with us at this difficult time. We both agreed - as we have been doing since April last year and I had highlighted last week - on the need to work in concert to seek a diplomatic solution and discussed how to counter the continuing escalation by Spain. I thanked Mr. Cameron for the on-going support and the efforts he and his government are making for Gibraltar.'