Sep 03 - Clegg Reiterates UK Stance on Gibraltar to Spanish Deputy Chief Minister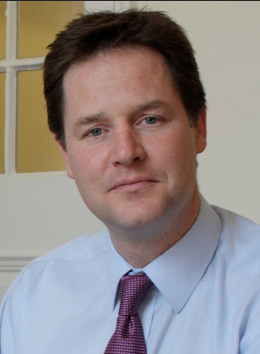 Deputy Chief Minister of the UK, Nick Clegg, last night spoke to Spanish Deputy Chief Minister Soraya Saenz de Santamaria, regarding the on-going dispute between Gibraltar and Spain. Mr. Clegg regularly visits Spain with his Spanish wife and children, and is fluent in the language.
A spokesperson for the Deputy Chief Minister explained that Mr. Clegg spoke to the Spanish Deputy Chief Minister by phone. They add, 'he reiterated the United Kingdom and Gibraltar's commitment to ad hoc dialogue and confirmed that we were keen to discuss details of how we can take this forward.'
Mr. Clegg has previously told the Parliament Chamber that in his house, there is a very divided opinion on Gibraltar and its sovereignty.