Mar 16 - KPMG Gibraltar eSummit To Focus On Industry Priorities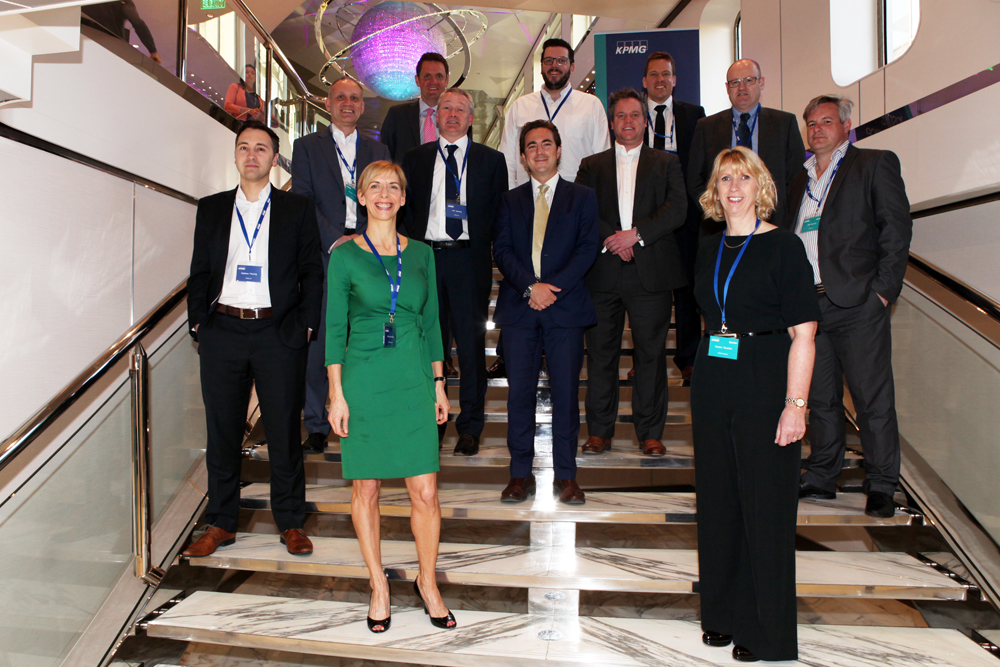 KPMG is looking forward to welcoming nearly 300 delegates to its seventh annual eSummit in Gibraltar taking place on 23rd March at the Sunborn Hotel.  The event, which will feature over 40 keynote speakers and expert panellists from the world of eBusiness, will cover a broad range of issues including AML, M&A, harm and risk minimisation online, and developments from a markets, diversity and technology perspective. 
In the morning, the mixed programme across three rooms will follow a wide-ranging brief, including;
Updates from Clive Hawkswood, CEO of the Remote Gambling Association; Keith Bristow, Chair of the Gambling Anti-Money Laundering Group; and the project team on the development of the National Online Self-Exclusion Scheme for UK gamblers;
Gibraltar's post-Brexit and pre-Moneyval plans and priorities;
M&A Activity in the Gambling and Betting Sector;
Masterclasses on online consumer protection and global regulatory developments.
Following lunch, the focus is largely on technology, with; 
David Briggs of GeoComply on how location fraud enables cyber-crime and how to fight it;
Iain Corby of Gambleaware on Harm Minimisation, and Jeremy Harding-Roberts of Featurespace on risk management in the online world;
Workshops to explore the myths and the facts around gender diversity in the talent and customer base of eBusiness companies, particularly in the Gambling and Betting sector, and consider 'Social Responsibility and Customer Interaction' in the online space;
The accompanying masterclass on 'Technology, Data and Products' will pick up innovation and regulation in the technology space, particularly the up-coming developments in data protection and blockchain regulation.
Then the final session of the day will look at how the market for eGaming is changing and innovating, with John Kamara of Global Gaming Africa outlining how to approach this fast-growing market and understand the opportunity it presents.  The summit will close, as has become its tradition, with the operator panel moderated by Phill Brear.
Looking forward to next week's summit, Russell Kelly of KPMG said: "The eSummit series, which has seen 15 events across the Isle of Man, Gibraltar and more recently Malta, has been a tremendous success.  In the fast-moving online world, it is important to attract speakers of the highest calibre and ensure we deliver real insights on topical issues in an ever-changing market. I lead our deal advisory team for the sector and will be joined by a distinguished panel to explore the M&A activity in the sector."
Micky Swindale, the Director responsible for the eSummit programmes, added: "The eSummit is a great place for industry professionals to get together, not only to learn but also to participate in the discussion at a time when it is essential for the eGaming sector to work together to address a myriad of challenges and opportunities.  I look forward to another great event and particularly to running the 'Women in Gaming' workshop with Susan Breen of Mishcon de Reya."
Jon Tricker, Managing Director at KPMG Gibraltar concluded: "It's been a really exciting year for the eBusiness sector, though with some particular challenges for Gibraltar. I will be exploring those in my panel with Peters Isola, Howitt and Montegriffo, and am very much looking forward to the wider programme on offer at the Gibraltar eSummit. From its inauguration in 2011, the event has gone from strength to strength and is now considered to be one of the most prestigious occasions in the global eGaming calendar."
The summit report, sponsored by Continent 8 Technologies, will be available following the event but if you would like to view previous summit reports or to be invited to future events in the Isle of Man, Malta or Gibraltar, please contact Abby Kimber (+44-1624-681000 or This email address is being protected from spambots. You need JavaScript enabled to view it.).