May 19 - GWA Presents Its Main Aims During Civil Society Awards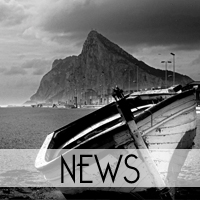 The Gibraltar Women's Association has thanked the Equality Rights Group for the invitation to speak at their yearly Independent Civil Society Awards.
A statement from the group outlined its main objectives: "We agree with the sentiments expressed by the group and concur in our aim to be a voice for all with no political or religious bias. We took the opportunity to showcase the work we have achieved recently including pressing for more rigorous safeguarding laws and regulations, open communication with the GHA on a variety of matters and equality issues.
"We are ongoing with our wish for longer times of crossing on traffic lights, which we conducted a project to monitor all times. We found that to enable safe crossing for elderly and disabled individuals the times of the crossings need to be increased by five or ten seconds. 
"We also reiterate the need for community care payments to be paid individually and not to the male partner. Both cases have been presented to the relevant ministries and we are awaiting an outcome. We continue to press for equalisation of educational opportunities and the raising of school leaving age to at least 16 and ideally 18 with apprenticeships for those who are not academic. We presented the need for recycling banks in schools and generic school uniforms to take the expense out of education and focus on learning. We would like to see scholarly clubs presented over the summer months by undergraduates and religious activities to be moved away from schools to ensure that education is prioritised. 
"Stay Clean joined us on stage and spoke about our wish to increase sentencing for criminal offenses. We would like to reassure them that included in this wish, we are pressing for rehabilitation and alternative therapies to cure rather than punish. This should be conducted at a family centre which we are also advocating. This can provide facilities merging for the benefit of the whole of the communities wellbeing, from clubs for babies and parents, through addiction support, mental health and elderly care."