May 19 - Refurbished Wing Opens At The Museum – All Set For Saturday's Open Day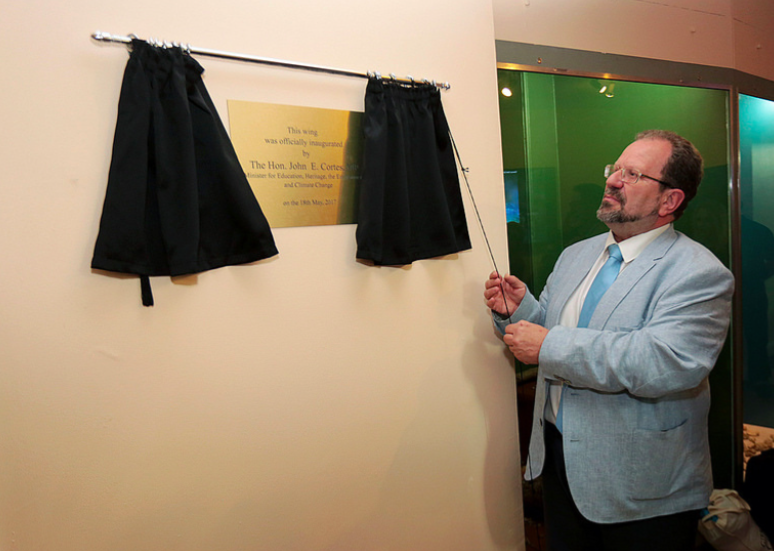 A newly refurbished wing of the Gibraltar Museum was officially opened yesterday afternoon by the Minister for Heritage Dr John Cortes. The refurbishment comes just in time for tomorrow's Museum Open Day.
Apart from new displays, new floors have been fitted and information screens have replaced signs. One room will now host temporary displays, such is the amount of material the Museum possesses.
Some highlights include memorabilia from the Queen's visit in 1954 and a display of model aircraft and ships by Manuel Durante.
There is also a new laboratory and an education centre which can be used for demonstrations for visiting school groups.
Minister Cortes said: "The exhibits are very well put together – you've brought it to life. I think this is what a museum is all about; to interpret what is around us. I hope many people come to the Open Day on Saturday. Congratulations to you all."
The Museum is open tomorrow from 10am-6pm. Entry is free and there will be plenty of fun activities.