Jul 14 - YGTV Speaks To Jodie Garcia, Miss Gibraltar 2017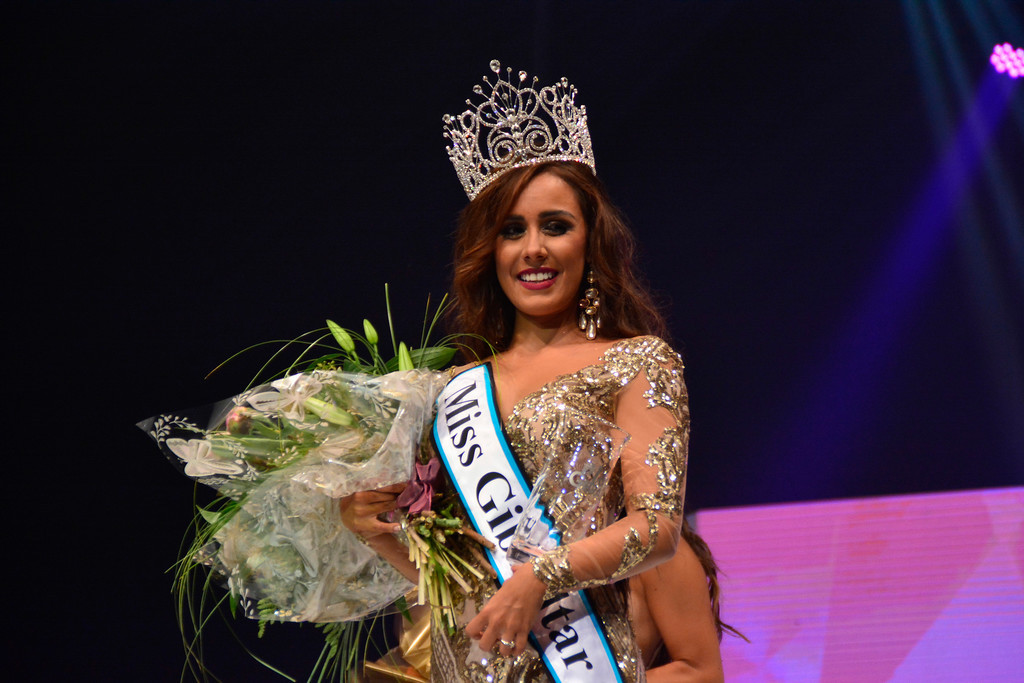 It's coming up to nearly a week since Jodie Garcia was crowned as this year's Miss Gibraltar, much to her surprise and her delight.
On Saturday night, nine girls took part in this year's Miss Gibraltar pageant, and Jodie's name was called out as this year's Miss Gibraltar, while Tessa Britto was named as her 1st Princess and Sian Dean as her 2nd Princess.
The 25-year-old spoke to YGTV, and shared a bit of information about her dreams and aspirations, as well as what inspired her to sign up for this year's pageant.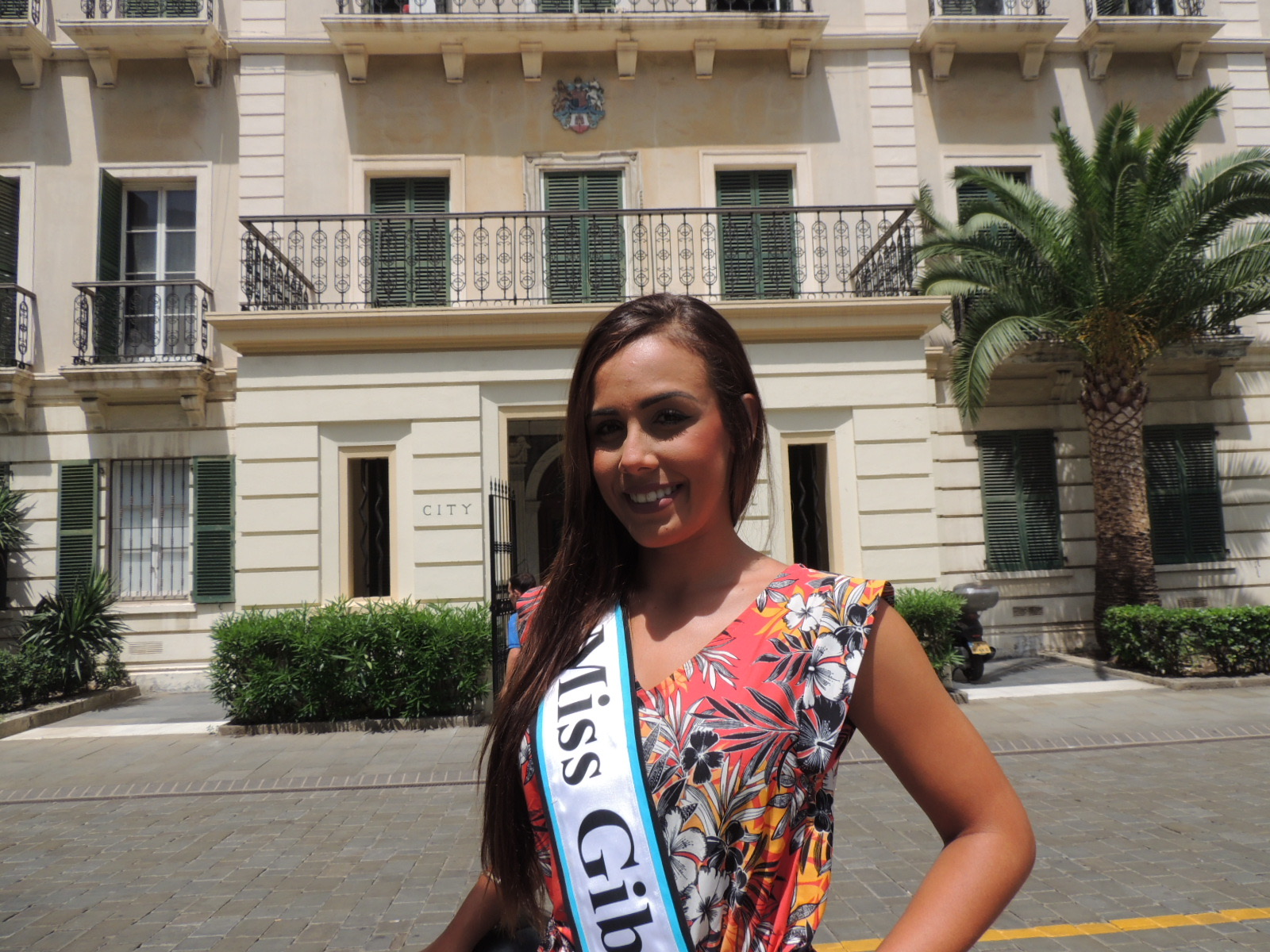 It's your first week as Miss Gibraltar, how do you feel so far? 
It's slowly but surely starting to sink in. I work down town, which is always packed with people so I have been congratulated quite a lot and it's amazing to see how young girls' faces light up when they see me – it is just priceless. As a Miss Gibraltar to me it is extremely important to be a great role model for the younger generations and I promise to be.
What was going through your mind as they called your name?
It's amazing, I am totally over the moon and my family as well. I didn't expect it at all. As soon as I heard my name I just kept thinking, "What is this? This can't be real. What has just happened?" At first I thought I was dreaming.
Did you think you may have won?
To be honest, no. I've always believed in myself, but I never actually pictured the moment when I'd be crowned. There were eight other stunning girls, and my height (1m 63cm) has always been an issue for me, so I thought I'm not going to win, but here I am.
What was your highlight from the night and how did your family react to you winning?
I had so much fun throughout the whole evening but the highlight was definitely looking over and seeing my partner, family and friends's reactions right after being crowned. It was such a beautiful and an emotional moment. I want to thank my family and my friends and my partner, Kevagn Robba, for their support throughout the whole experience.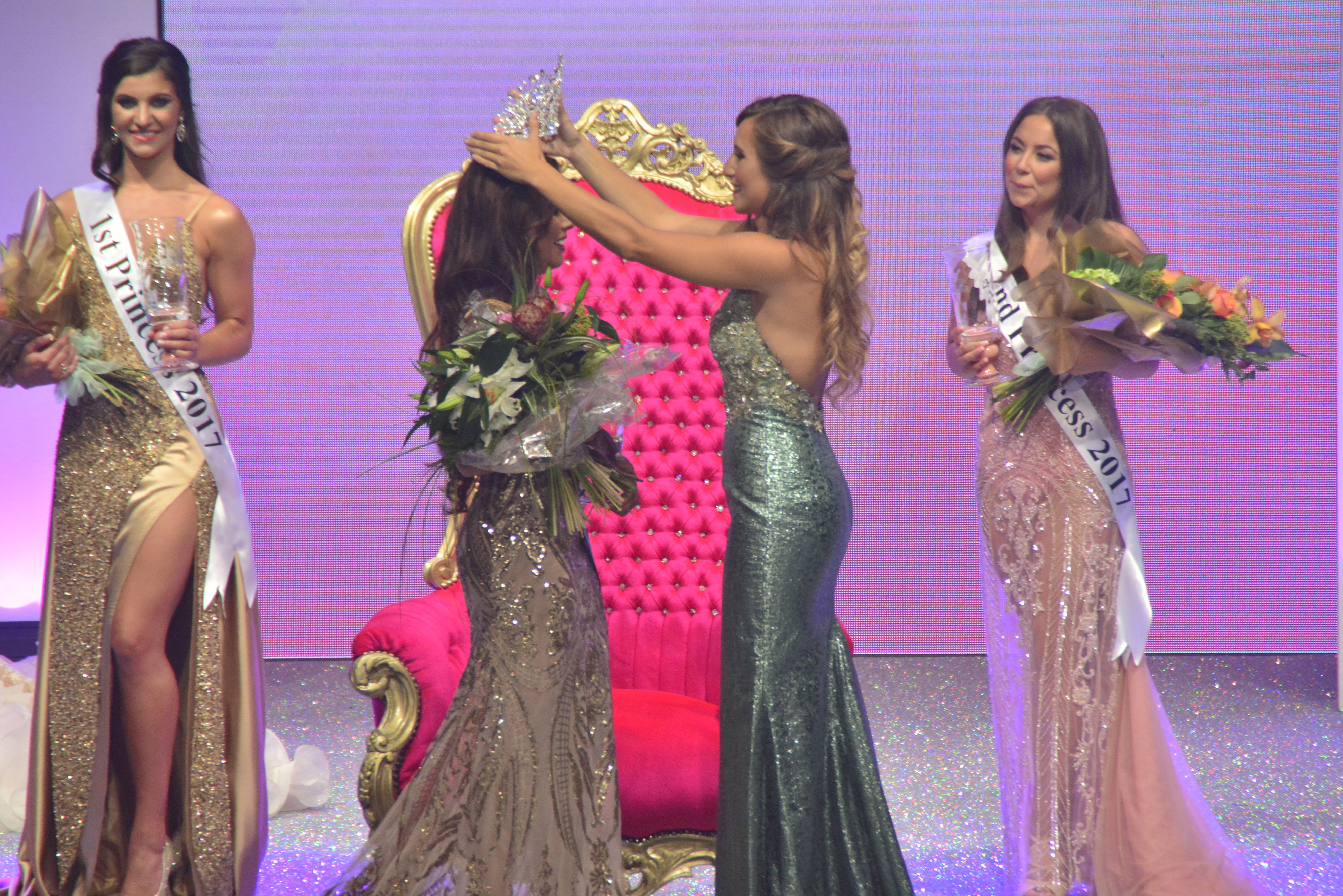 How did you feel when you woke up on Sunday morning?
I got home at 9am. We stayed out celebrating and we went out for breakfast. I got home, went to sleep and woke up at noon. I got to keep the crown for the night and almost wanted to go to bed with the crown on. The celebrations continued when I woke up.
Have you made good friends with the other contestants? 
We are all really good friends we got along perfectly and I'm sure we will all stay in touch. We have already planned a reunion for next week.
What will you take away from your experience in Miss Gibraltar?
I've really grown as a person in all aspects, I think. Whether it's public speaking, my confidence, or even styling.
And what about when it comes to learning how to walk, how to talk and how to present yourself, because you are no longer just Jodie, you're Jodie, Miss Gibraltar?
It was quite hard, I'm not going to lie. It was quite stressful getting our walking perfect and getting the talking perfect. It all paid off in the end, and obviously now I have a lot more pressure on me as everyone knows me but I'm going to do my best to make my community proud.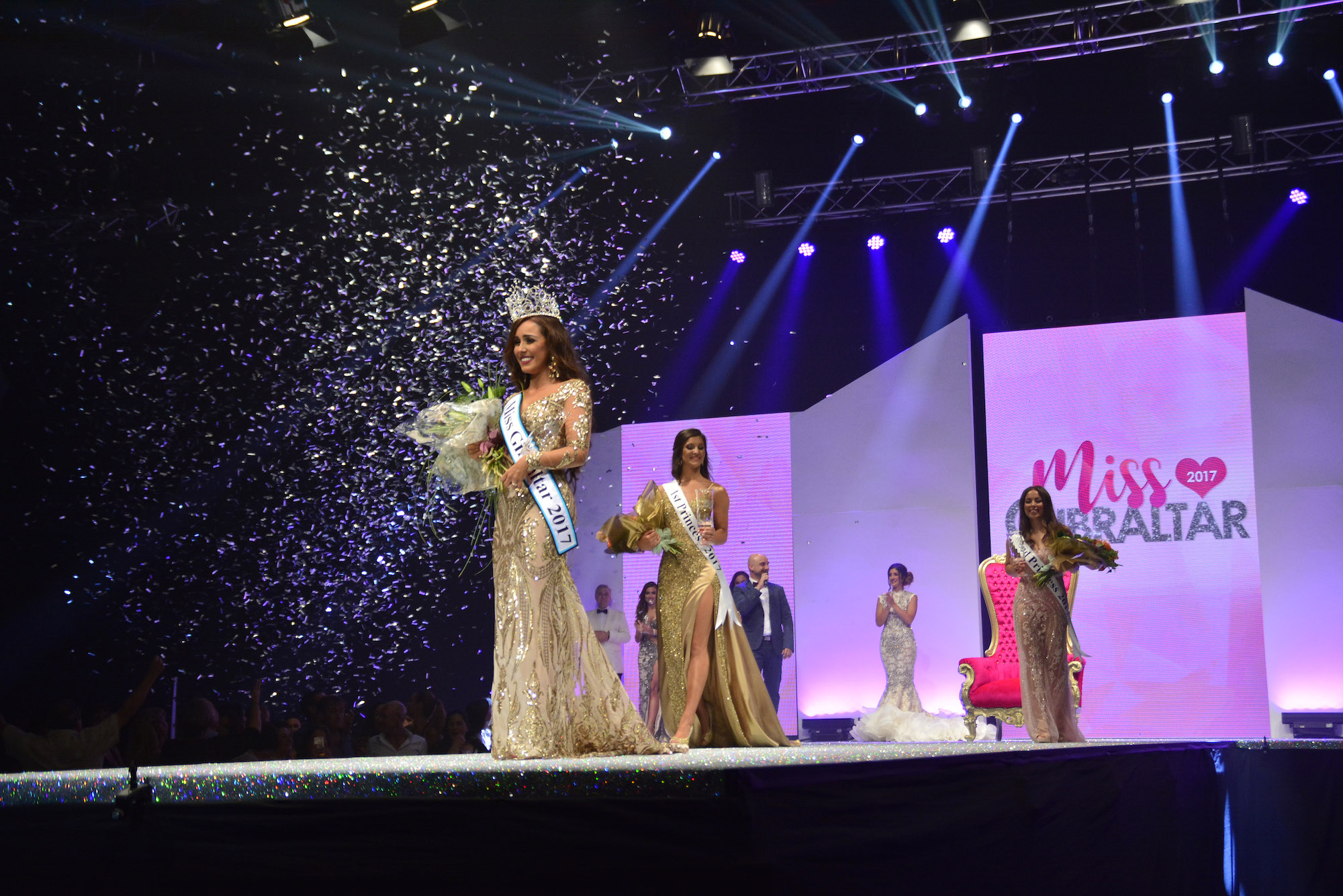 There'll be so many young girls and women looking up to you as Miss Gibraltar. Who do you want to be for them?
I would obviously like to be a great role model, and show them you can stay humble throughout all of this. I want to be seen as the same Jodie I was when I first entered, and I consider myself as a very humble and down-to-earth person, and I just want to remind them I'm still a normal person and put the message to everyone and for younger generations to follow their dreams and believe anything is possible.
Tell me about your dress.
My dress was a mix of ideas between Dorcas and myself and I couldn't have been happier with the outcome I am in love with my dress. I know what I wanted, I knew I wanted long sleeves, and a deep-V and I wanted it to be gold, and together with Dorcas we put the dress together and I loved it.
What's the next big step as Miss Gibraltar?
I'm looking forward to the Miss World competition in China. I can't wait to see the country and I'm looking forward to making friends with people from around the world. I'm also looking forward to raising money for my charity of choice – the Little Princess Trust.
Why did you choose this charity and what are your aims?
The Little Princess Trust is a charity that provides real wigs for boys and girls free of charge who have sadly lost their own hair due to cancer. A couple of years ago I cut off 13 inches of my hair and donated it to them along with £1,000 that I raised.
When I first found out about the charity I wanted to change my hair but I was very scared of cutting my hair and then I came across the charity randomly on Facebook, and I thought why not? Just go for it, get a new style and do something good for children, they need the hair more than I do, so I went for it. This charity is very close to my heart and I think there is nothing more beautiful than putting a smile on these children's faces.
I am thinking of cutting my hair again in the future, once my reign is over I'll probably do it again.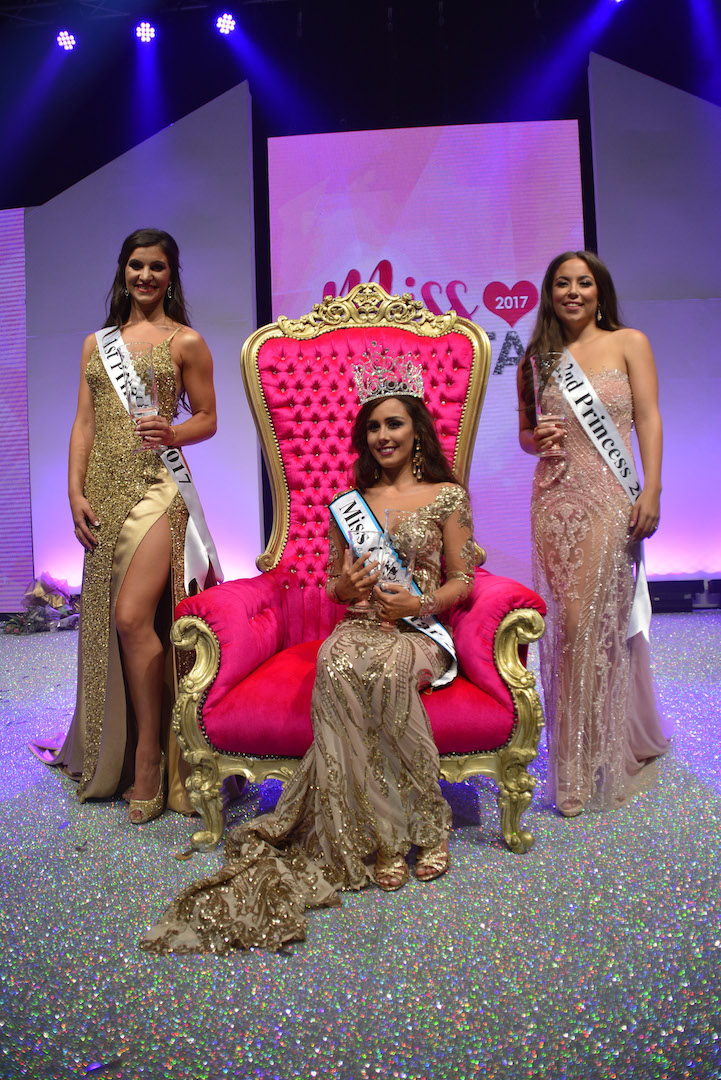 Have you been in touch with previous Miss Gibraltar's?
The previous Miss Gibraltar's have been extremely inspiring I think each year they have been more and more involved in raising money for charities I'm hoping I can do the same whilst being a great ambassador for Gibraltar.
What do you do for a living?
I'm a finance administrator in a company called Tombola. I am currently taking on the AAT to further my accounting career and I'm planning to take on the ACCA in the future. I have a passion for drawing.
Where do you see yourself in five years?
Hopefully I'll be a qualified accountant by that time, and I just hope to live a happy and healthy life.
How would you describe yourself in five words?
Independent, positive, reliable, responsible and trustworthy. My friends would describe me as loyal and trustworthy, I'm the listener in the group.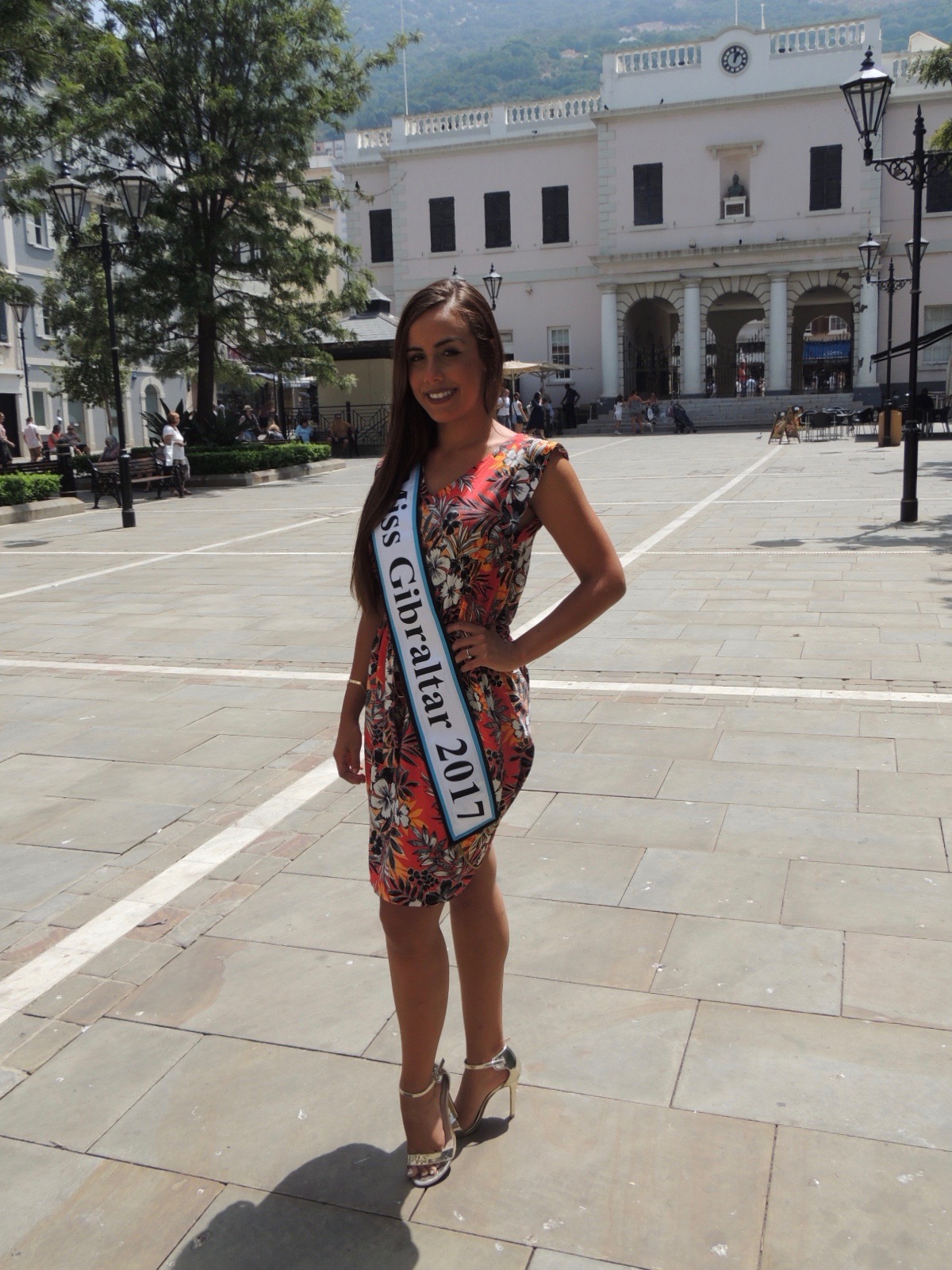 Pageant photos by Core Photography