Aug 10 - Firefighters Rescue Dog Trapped In Railings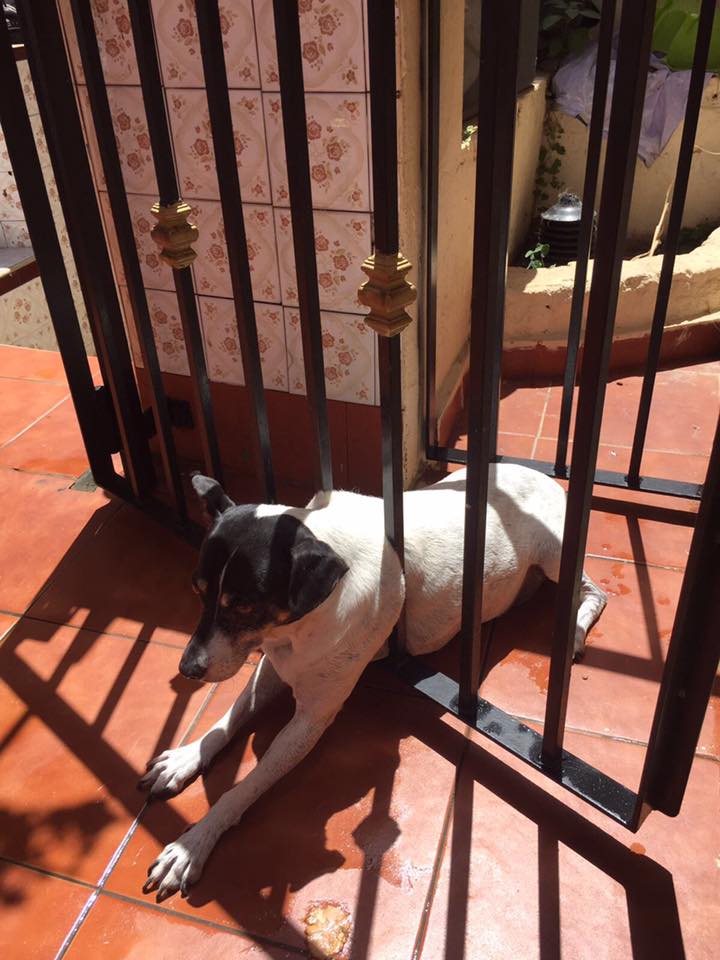 Firefighters came to the rescue after a dog was trapped in between the railings at a home in Prince Edward's Road.
The pup was rescued by a team while they used a hydraulic spreader tool to separate the metal bars and bring her to safety.
The Gibraltar Fire and Rescue Service posted photos on their Facebook page and added: ""Always expect the unexpected. Another day at the GFRS.
"This poor dog was trapped between the railings, lucky for her the GFRS were at hand to release her. Happy days."