Oct 12 - Symposium On Referenda And Self-Determination Opens At The Garrison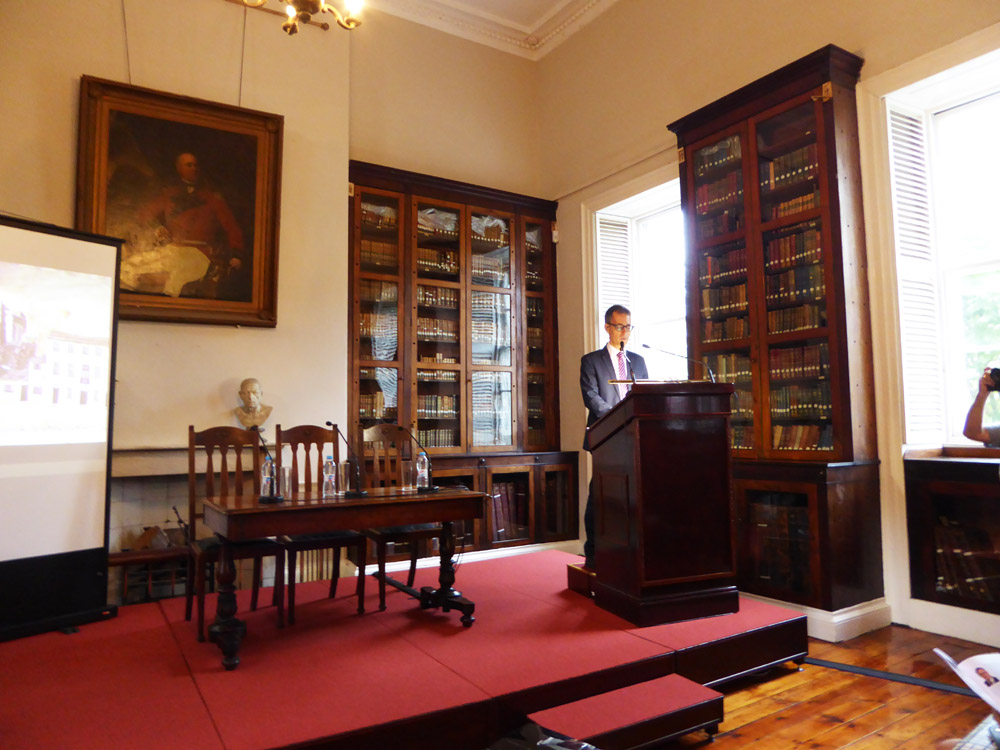 This year's symposium on referenda and the right to self-determination was opened this morning by the Deputy Chief Minister, Dr Joseph Garcia.
The event, which has been organised by Dr Jennifer Ballantine and the Office of the Deputy Chief Minister, is being held at the Garrison Library.
The scope of the symposium will include areas such as self-determination, cultural and national identity, borders and migrations; the mechanics of referenda and of voting patterns; colonialism and post-colonialism. These will all be discussed in a series of sessions over the next two and a half days. The list of speakers includes academics from Cambridge, Kings College London, the University of Greenland, Aalborg University, Trinity College Dublin, the University of the Faroe Islands, Brussels, the University of Edinburgh, the University of Cadiz, the University of Birmingham, the University of Copenhagan, the University of Catalonia and the University of Gibraltar.
The event is open to the public and is free of charge. 
Further details are available from Chris Tavares at the Garrison Library. He can be reached on This email address is being protected from spambots. You need JavaScript enabled to view it.