Feb 12 - Secular Humanist Society Supports Women's Reproductive Rights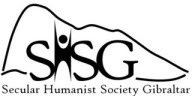 The Secular Humanist Society of Gibraltar has expressed its "wholehearted support" for the Gibraltar Women's Association (GWA) on the topic of reproductive rights in light of their recent statements.
A statement continued: "We have been tentatively pleased with the progressive steps already taken by this government. For example, on the matter of marriage equality (albeit there is still an unresolved technical point). Nonetheless, there is still plenty of work to be done before Gibraltar becomes a paragon of enlightenment as is the case with the Scandinavian nations (not surprisingly they also have some of the highest indices of equality, fairness, education, wealth and standards of living in the world).
"To this end, we endorse the move by the GWA to enshrine the right to body autonomy and high standards of health care, particularly sexual health, in local legislation (as already prescribed by the UN in their universal declaration of human rights). The SHSG welcomes the fact that the morning-after pill is now readily available to those who require it, however, the lack of a sexual health clinic, no family planning institution and limited sexual education are not the hallmarks of an advanced society in the 21st Century.
"In our view, the shortcomings highlighted above are a result of the vestigial and archaic dogma still present in our laws and institutions. It is no secret that, as secularists, we would want these remnants removed. But do not be mistaken, we advocate for freedom of religion (the freedom to exercise the religion of your choice, without one religion privileged above all others), as well as freedom FROM religion for those who are not-religious.
"As Humanists we subscribe to the exercise of reproductive freedom. Women have a right to have a choice. No one should impose their beliefs on another individual. This is what should be incorporated into our laws and not criminalisation which has forced women to take desperate measures in detriment to their well-being.
"The SHSG want the women in our society to be safe, educated and have access to a high standard of well-regulated health care that sees to all their needs."